10 Master Air Conditioning and HVAC Service in Phoenix, AZ
April 30, 2019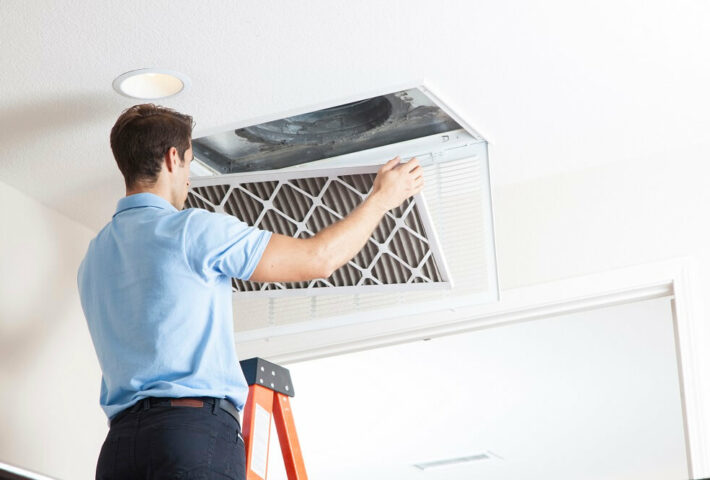 Arizona is a quite unstable place in terms of the brutal air temperature. To keep the temperature balance of your houses, offices, and other closed areas, such as schools, hospitals and so on, you need good working air conditioning and HVAC service in Phoenix. There are lots of heating, ventilating, and air conditioning solutions providing companies in Arizona, especially in Phoenix. Energy efficiency and effective operation of HVAC systems depend on their maintenance, too. Also, many repairments, installation, cleaning, and maintenance of air conditioning and HVAC service in Phoenix are available.
Maintaining excellent operation performance of your air conditioner, ventilator, heat pump, and other air quality and temperature handling equipment pretty depend on better service that companies offer. Among hundreds of installation, air duct cleaning, maintenance, repair serving companies, it is hard enough to choose the best one. Therefore in this article, we searched and listed the best, mastered air conditioning and HVAC services for you. The list consists of 10 best service providers in Phoenix.
AFR Dynamics
AFR Dynamics is one of the best heating, ventilating, air conditioning, and electrical service company that also operates in Phoenix. It is a highly skilled, appreciative, and licensed air conditioning and HVAC services and solutions provider company in its industry. Besides their services, they are leading business company because of taking foundation values of professionality, integrity, responsibility, and confidence into account. It is among rare companies that have a hundred percent customer satisfaction rate based on many feedbacks.
Primary services and features of AFR Dynamics are the followings:
The quickest and trustable HVAC service in Phoenix;
High quality and efficient air conditioning services;
Latest generation ideas, and solutions;
Strong warranties with long-term maturities;
Special discount options, and financial offers, without or low-interest rate;
Repair service for all HVAC types;
Emergency repair service within or less than a day;
Skilled and experienced technicians;
Furnace, heat pump, split and packaged AC services;
Efficiency air quality solutions;
Air filter, balancing, zoning, and other replacement services;
All kind of air conditioner installation;
Affordable service pricing scheme;
Inspection and checking for HVAC systems;
Appropriate service terms;
Available for all time, no matter holidays, weekends;
Twenty-four seven available customer support line, and etc.
Air Master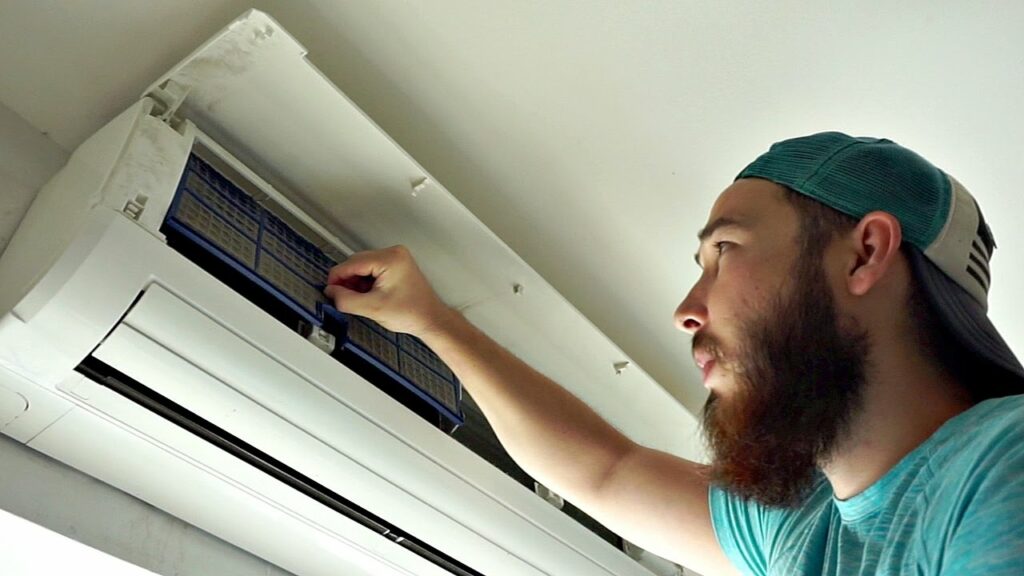 Air Master Heating and Air Conditioning Repair are one of the best providers of HVAC service based on customer reviews and feedbacks. They provide repair service for all brands, types, and models of heating, ventilating, and air conditioning systems. Their affordable and budget-friendly pricing strategy attracts much more customers day by day.
Main differentiating features of that service are the following:
24/7 customer service;
No additional charging due to weekends, nights, holidays;
Emergency repair service for any AC units;
Professional, experienced, certified staff;
Usage of excellent repair and installation equipment;
Thermostat, evaporator, filter handler replacement;
Ductless and split air conditioner service, and so on.
AC Dudes
Air Conditioning Dudes is a little bit small company on our list. However, their service is good enough. They are operating for almost 40 years, and are quite experienced in the HVAC industry. Specialized, and skilled employees of that service provider offer services for the replacement of air conditioner parts, fixing of broken HVAC systems, cleaning, maintenance service and so on.
Their services include:
Installation of HVAC systems, turnkeys;
Plumbing, and HVAC service in Phoenix;
Replacement for broken parts, and refrigerant;
Warranties, and insurance for done work;
Trained, skilled, experienced technicians;
All-time accessible repair service;
Constructions of HVAC systems for commercial purposes, etc.
Master & Sons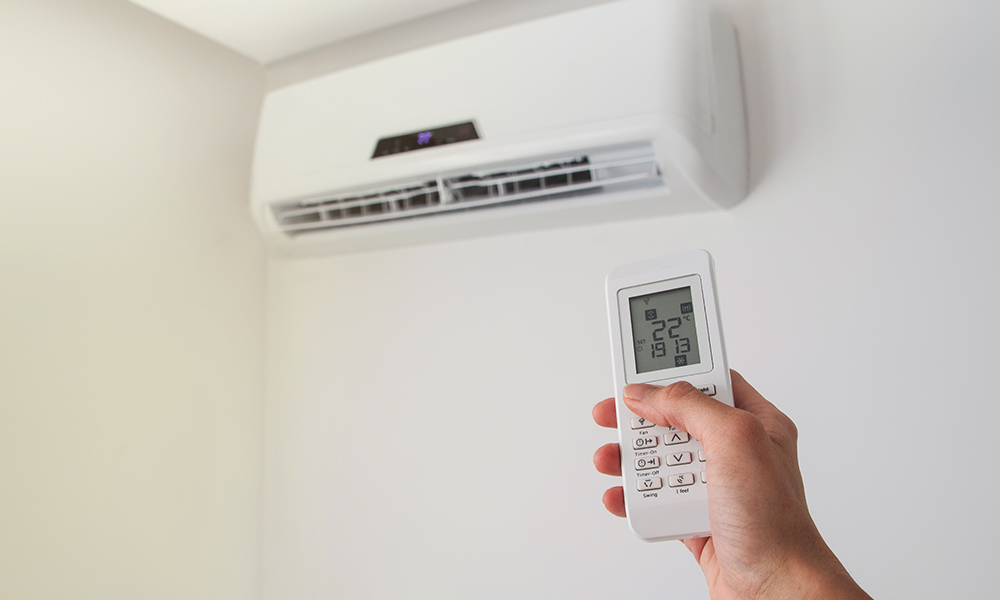 Master and Sons Heating and Cooling Incorporation is another excellent provider of HVAC service in Phoenix. Their main difference from other similar companies is that they have strong relationships with HVAC systems manufacturing companies, and so they offer exclusive deals for users of those manufacturers' products. Their skilled technicians equipped with better resources serves to maintain the effectiveness and efficiency of your broken, non-performing heating, ventilating, and air conditioning systems.
Main advantages of Master and Sons service are the following:
Trustworthy, and dependable service;
Replacement, and installation for all type of HVAC systems;
Affordable installation costs, etc.
Emergency Air
Emergency Air Heating and Cooling are among the best HVAC service providers because they offer the most effective, and dependable service in Arizona. It is a dealer of Carrier company, which is one of the best air quality systems manufacturers.
Positive sides of choosing Emergency air are the following:
You may benefit high customer care relying on comments of previous customers;
Fast and dependable, as well as, extra quick emergency repair service is available;
Yearly payment plans are possible for frequent repairs;
Solutions for all kind of possible issues, etc.
New Comfort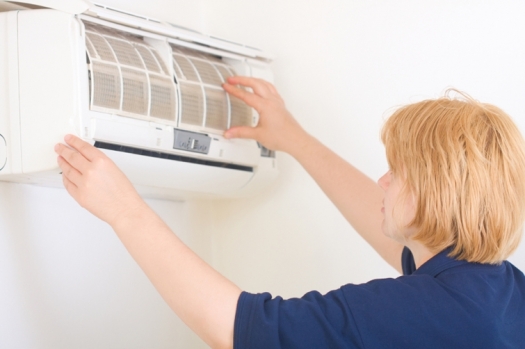 New Comfort Air and Home services offer their services in all spheres of air quality industry, from installation till replacement, and sale of spare parts. They have individual options for fixing of ductless mini split systems, and other devices that ensure indoor air quality. Their technicians deal with both commercial and residential solutions of HVAC service in Phoenix. Installer and other technical workers of the New Comfort are professionals, and certified, like other service providers.
Advantages of using their service are the following:
24/7 accessible repair service, and support line;
HVAC warranties are issued for done work;
Optimization service for poor performing HVAC systems, etc.
Patriot Air
Patriot Air is another excellent HVAC service and solutions provider company in Arizona. The main distinction of Patriot Air from other is that unlike other service providers they offer preventive actions to keep the strong performance of your heat pump or air conditioner.
Main features of them are the following:
Quick and emergency service for all day;
Warranties that are up to a year, and more;
Budget-friendly pricing, and special deals, discounts;
Ensuring SEER (seasonal energy efficiency ratio).
Collins Comfort Masters
Collins Comfort Masters is air conditioning, heating, and plumbing service company that offers too many repairs, replacement, maintenance, installation, cleaning, inspection, and other options in the HVAC industry.
Answers of the why to hire that company's service are the following:
NATE-certified technical employees;
Commercial, and residential HVAC service in Phoenix;
A hundred percent satisfaction rate of customers for work done;
Environmental-friendly and effective repair service;
Installation service within 24 hours;
Regular checking service to keep AC safe and sound;
The energy-efficiency operation, etc.
AC by J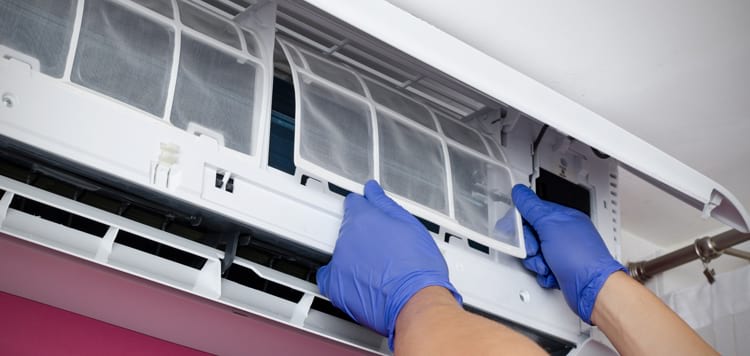 Air Conditioning by J is one of the best HVAC installation, maintenance service company in Arizona. They are both reliable, and fast. Highly qualified workers and more than 30 years experience of the company creates an opportunity to offer excellent service for their customers.
Main distinctions of AC by J are the following:
Heating and plumbing service;
Emergency service, and so on.
Sun Devil Az
Sun Devil Heating and Cooling Incorporation have its value and business process in the HVAC industry. It offers all kind of services for air conditioner users. It is worth to mention that Sun Devil Az is also a company that has 5-star reviews from customers. They provide the same services for all kind of customers, regardless of their budget constraints.
Conclusion
It is evident from our list that many service providers operate in Phoenix; however, to find the best HVAC service in Phoenix you can find abundant information on our blog.