3 easy tips to keep your indoor air quality fresh in Mesa, AZ
May 02, 2019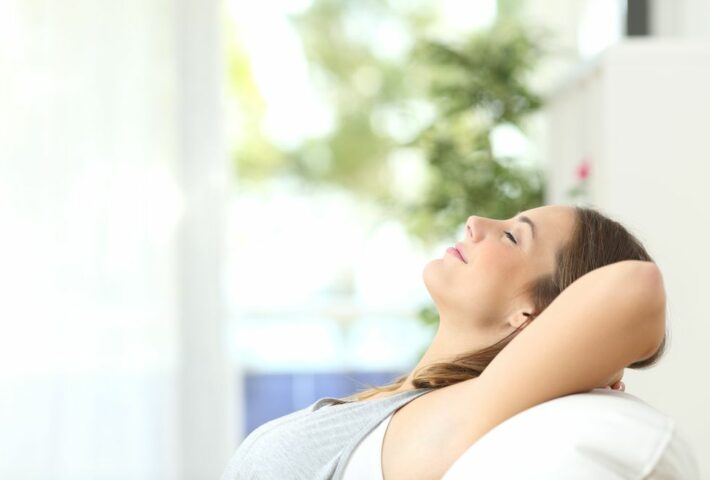 Many people say air quality of Mesa is the finest in the state of Arizona, but we have to investigate it before claiming such a thing. Air pollution is a hot issue nowadays. Not only developing countries but also developed countries suffer from air pollution and poor air quality. As we can not control the weather outside our home but what we can do instead we can control the air in our houses. Generally air quality is a big problem in industrial societies. We know, carbon emissions from cars and other fabrics every day ruin the air and our health system simultaneously. Air quality in Mesa and other parts of Arizona will be an issue for you if you don't follow the general rules like ventilation, keeping your AC spotless, keeping your sheets and clothes clean, etc.
What do we know about air quality?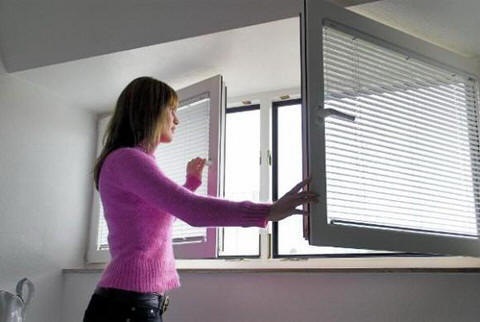 Homeowners go through great lengths to ensure their household's comfort and security. Have you known that indoor air quality is often worse than outdoor air? Air quality in Mesa (Arizona) becomes worse every single day until we don't reduce carbon emissions in our daily life. We must take care of the quality of the air in our houses as well. It's an undeniable fact that the air that we breathe in has a significant impact on our health and well being. We can use air cleaners to filter the air in the rooms that we spend most of our lives. By doing this, we will sustain a healthy lifestyle
Low air quality can have a significant impact on your health and mood in your home. Many factors such as external pollution, poor building materials as well as heating and appliances emissions can cause to low-quality air. Asthma, fatigue, and lung disease are associated with poor indoor air quality.
Initial steps
You can spot the air quality of temperature inside your house in many ways. The fastest way to check the air quality of your home is by using a test kit for home. These are relatively inexpensive and easy to get from Amazon or your local hardware center. We know different aspects that cause your home's air to be unhealthy. Microscopic pollutants like mold, polluted gases mostly are likely to fill the space, & you might not understand the homeowners though.
Children, people with asthma, and older adults may be particularly sensitive to indoor pollutants, but after repeated exposure, other health effects may appear years later.
Be aware of the various precautions to protect your home. It keeps out different pollutants out of your indoor air and improves the air inside disinfectant too. The sustained danger coming from the contaminants is going to hurt the health of all the family members.
1. Good air circulation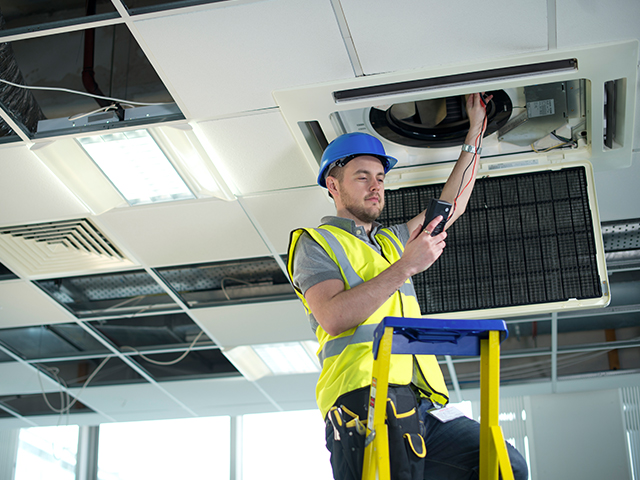 Room circulation becomes stale without proper ventilation. The pollutants represent halt breathing in. In these harmful contaminants, residents with the breath. Breathing circumstances start letting some to deteriorate.
For you to keep the air quality of your house fresh, you must consistently open windows of your rooms and if not the doors too. This is a very significant issue nowadays in the USA. The weather inside your house might be worse than the outside.
It is vital to get fresh air to circulate in and around the house to ensure clean indoor air ventilation. When cleaning rooms, open all the windows to let the wind carry dust and microscopic pollutants. The airflow will breathe new life into your home from all the open windows.
Install ventilation fans in the bathrooms, in the kitchen and even in the garage. These bathroom vent fans will remove excess moisture that could flow into the ceiling and ultimately cause mold.
Use ventilation fans that are appropriate for you to use.
Indoor Plants – It is a scientific fact that plants absorb and convert carbon dioxide from the air into oxygen. Use nature's power to decorate your home with beautiful plants indoors. As air quality in Mesa has been low historically, that's why now you should focus on the quality of the air inside the house mostly.
Then the more plants inside the house, the more fresh air is produced for you alone.
2. Adequate maintenance of equipment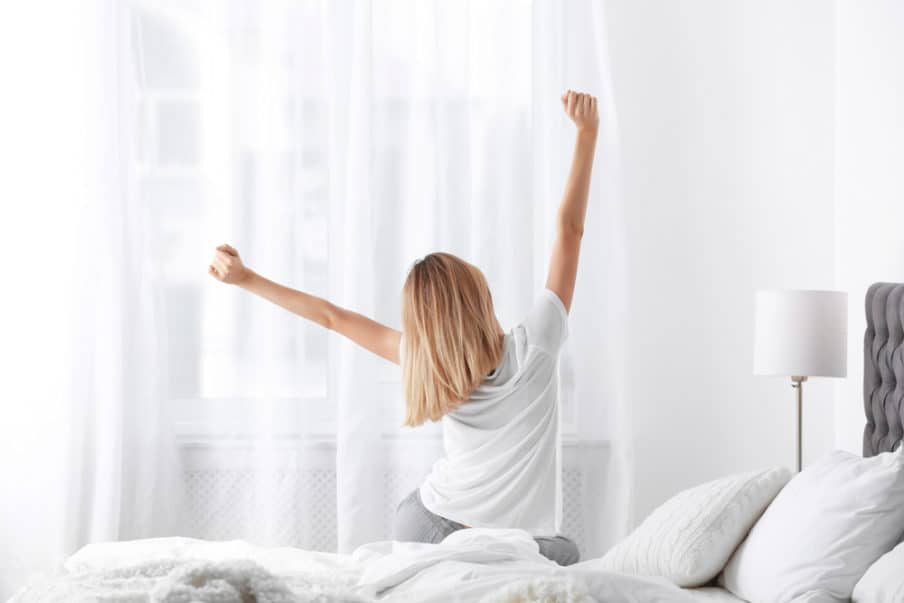 As air quality in Mesa is not too bad, that's why people must dispose of the different tactics that retain home air secure and clean. Other people prefer not to conduct regular carrying tasks which are eventually going to cost them more. Have a moment to have in your house the things you need.
There are different types of HVAC systems which you can look through in detailed in the link.
The same shoes walk through the house and the carpeting, leaving in their wake all kinds of pollutants. The carpet traps bacteria, dust, grime, and dirt. These elements will also be thrown into the air, which will make it even more polluted. As the modern world evolves and new technologies disrupt the old industries, it also has a great impact not only on the air quality in Mesa, Arizona but also in different states all around the USA.
Change the HVAC filter or clean it. Most of the houses use HVAC platforms nowadays.
This specific tech that helps people in the management of house temp without any effort. People build HVAC platforms for their house clarity.
Usually, HVAC systems also have HVAC filters that can be replaced or washed. Those around every three months need to be cleaned or changed.
Take the time to clean the carpet thoroughly to prevent pollutants from building up. To ensure that all contaminants are captured and removed from the premises, use a HEPA filter vacuum.
3. Be careful
Do not bring dirt into only with entering the home that wears the items that you wore in streets may dirt your house and have insane particulate matter concentrations.
We know various kinds of soil inside the house that people bring with themselves just only with wearing the same items every day without thinking about the consequences that it brings to their health. Every day about creating a policy which may keep anyone inside the house as a result of using unclean items. Place the boots by the door within the vicinity of a place or place something to clean your shoes before entering the house. Bear in mind that health comes first.
As consumers, there are many different products for home use for cleaning and cooking. What the commercials do not say is that VOCs (Volatile Organic Compound) are chemical products. Alternatively, eco-friendly products that do not contain VOCs are recommended. Even when stored, VOCs can be emitted into the air by cleaning and cooking products. The best way to keep these items would be to store them in the garage using an airtight container. Taking this precaution can prevent indoor from unnecessary VOC emissions.
Conclusion
Breathing should not cause any discomfort to anyone at home. It should always be a pleasant experience to think about spending quality time with loved ones. Do not make the mistake of continually closing the windows and making everyone breathe old contaminated air. Clean all air filtration systems and open a window for some fresh air. Add indoor plants to help clean the plants naturally.
For your information, we'd like to note that the index of air quality in Mesa is 25 in 2019. Furthermore, you will need HVAC services too, as our company is in your function like every time. This means its a good result in comparison with different states if you want to live a healthy life it is essential to keep your house clean and ventilated and let the fresh air come in.