How much does AC repair cost?
February 15, 2019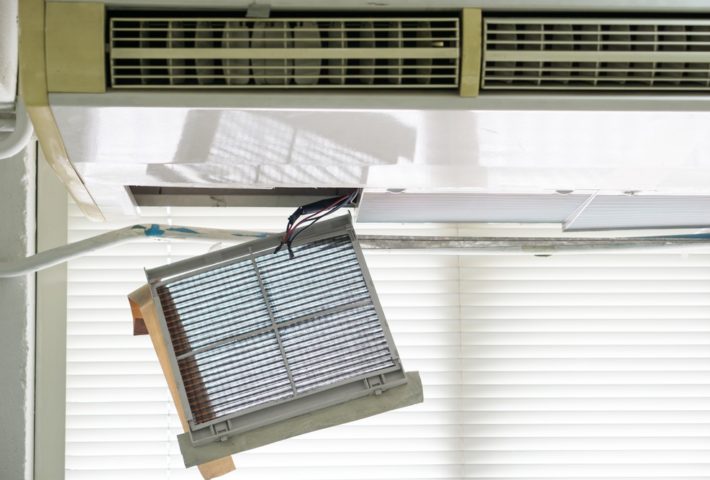 You have a running AC unit especially in the summer and it is something that many people show no appreciation. But, if the air conditioning system shuts down, it seems obvious how much we depend on the AC unit. Unfortunately, the AC unit breaks down the worst possible times. When it happens, it is so essential to know the average repair cost, how to fix the AC unit quickly and how to find the best contractor. A broken AC repair cost varies depending on the specific problem and the brand AC being serviced. Generally, the average repair cost is about 300$ according to thousands of projects. But AC repair cost ranges between 53$ and 900$. Indeed, regularly maintained air conditioner can last up to 20 years.
Repair cost factors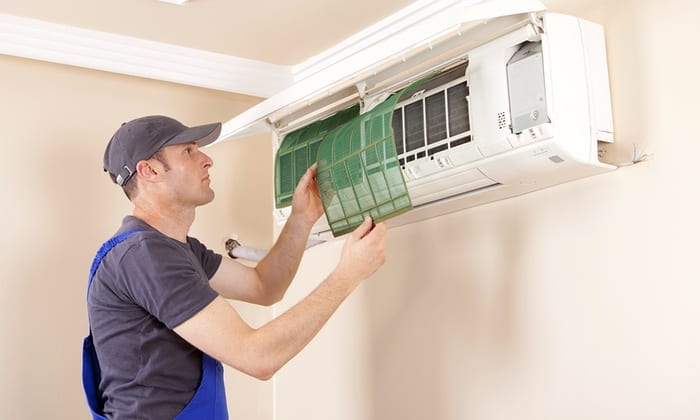 Those factors that can increase or reduce the repair cost are as follows:
Age
The average lifespan of an AC unit is about 15 years. Just like people, AC units are getting on in years and slow down over the years. For instance, the older repair cost is more than purchasing a new AC unit. It would be better to think about replacing the air conditioner that is more than ten years old. You should apply the 5000$ rule.
Timeline
Unfortunately, AC repair issues are more likely to come up at the worst times. That's why a lot of people do not want to use the AC unit until the summer or late spring.
HVAC service companies are more likely to charge more in the summer than a repair required in January or October. Because they know there is a high demand in the summer. Usually, they charge extra for emergency repairs as well. If demands increases, it is evident that supply does the same as well.
Efficiency and Size
In 2006, a new HVAC rule went into operation for residential air conditioners. It requires to have a Seasonal Energy Efficiency Ratio 13 or higher. The more efficient AC unit, the less repair cost will be.
Furthermore, large-sized units demand more work compared to smaller units. Because larger houses need a larger unit, there is no way around the size of your AC unit. So, size is the factor that you can not change.
Applied force
If your air conditioner needs to run less to cool the house down, in this case, it will probably last longer. That's why adjusting your thermostat can significantly deter and decrease air conditioner maintenance and repair costs.
If you are not at home, you should increase the thermostat. You should not apply too much force, in order words, lower temperatures, if you do not need it. By this way, you will not only lower lifetime AC repair cost of the unit, but also you will extend its lifespan.
Maintenance
There is a lot of suggested maintenance item that you should highly consider to prolong the lifetime of the AC unit. Additionally, regular maintenance prevents specific repairs less organized householder see few years.
Some simple and highly suggested AC unit maintenance tasks include:
Changing filters

Regular checkups

Clean frozen coils

Close open spaces
Common repair cost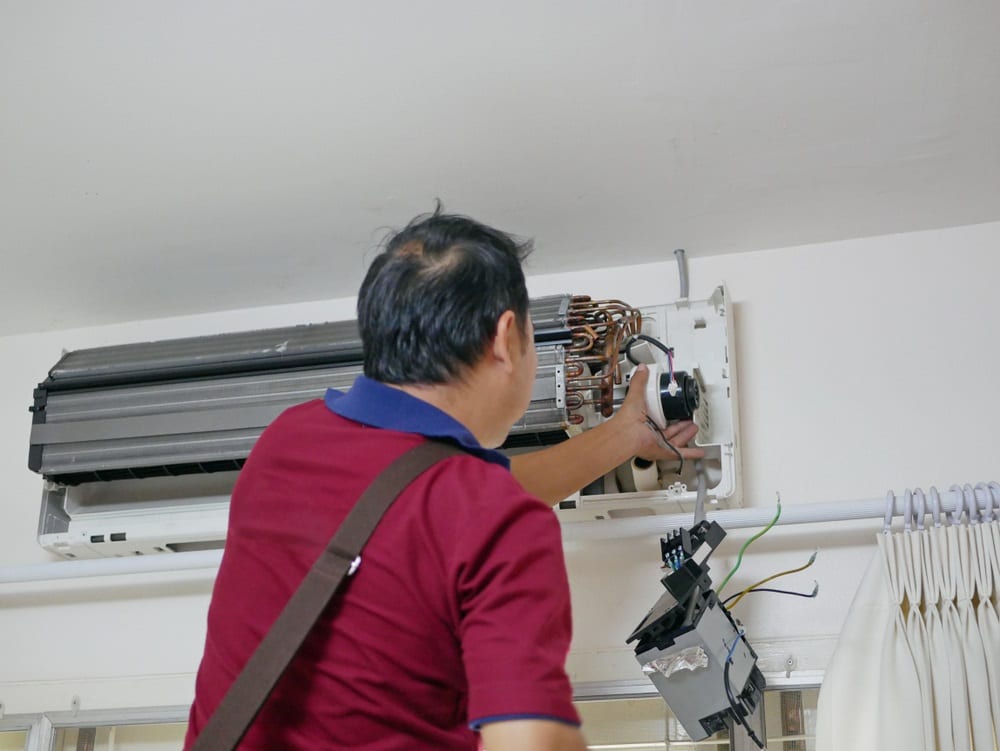 There is a price agreed upon range for each problem that comes up with any air conditioners. Some AC repair costs can be more than 900$, but it is possible to find the best price by shopping around HVAC contractors.
| | | |
| --- | --- | --- |
| İssue | Min Price ($) | Max Price ($) |
| Leak repair | 200 | 1500 |
| AC Refrigerant Recharge | 250 | 750 |
| Control Circuit Boards | 100 | 600 |
| Fuses, Circuit Breakers and Relays | 75 | 300 |
| New thermostat | 115 | 470 |
| Outdoor Condensing Unit Fan Motor | 200 | 650 |
| Condensate Drain Line Flush | 75 | 250 |
| Compressor Replacement | 1350 | 2300 |
| Replacement Condensing Unit Coil | 1900 | 2900 |
| Metal or Plastic Drain Pans | 250 | 575 |
| Condensate Pump Replacement | 240 | 450 |
| Condenser Fan Motor | 450 | 750 |
Signs of Repair needed AC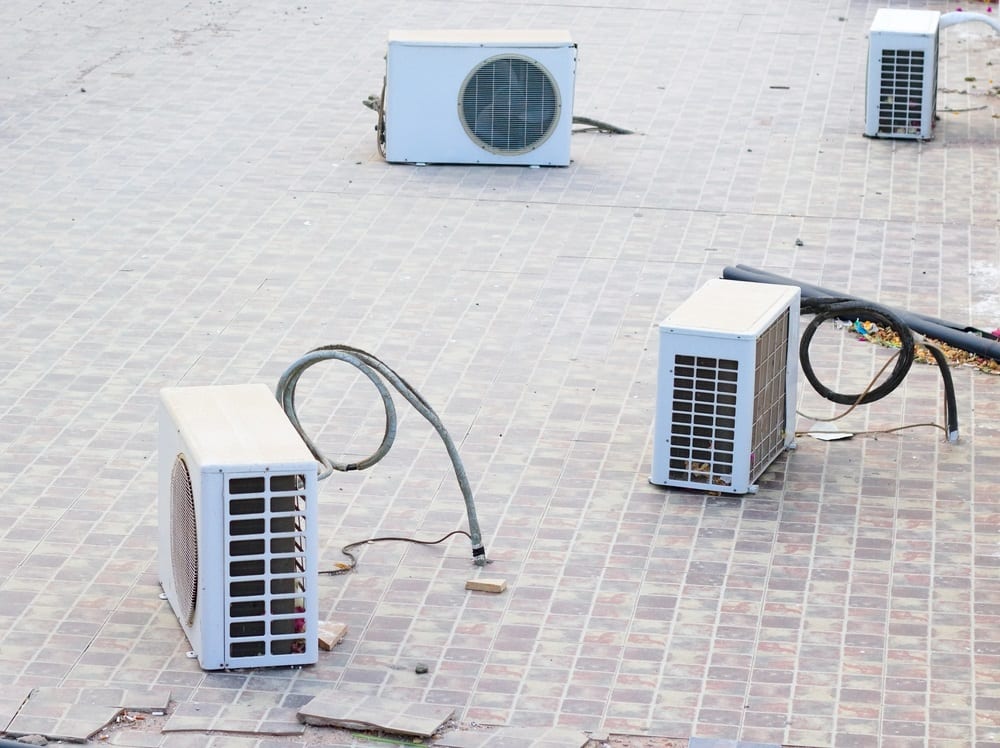 Your AC unit will show you the issues when it requires repair. If you delay to fix it, it is more likely to shut down entirely.
One of the common signs of the AC unit problems is weird noises. Usually, the AC unit releases warmer air than regular air. If your air conditioner smells terrible, it means you need to repair the unit as soon as possible. When you experience this problem, contact a professional HVAC contractor.
Dangers you will face if you postpone repairs
If you turn a blind eye to needed repairs, it is more likely you bring some potential risks to your house. It is worth to fix the problem when you first see it. If not, it will increase safety issues and utility bills.
Replacement costs
If you notice any signs of common problems in your AC unit, it means your AC unit operates with a limp. When something puts a strain on your AC unit, it is possible that the entire AC system can completely shut down. If it happens, you will have to pay $4700 to install a new air conditioner. The average of the AC repair cost that equals to $300 seems more pleasant compared to $4700.
How can you maintain unit?
Instead of waiting for a repair to come along, why do not you prevent the fix in the first place? You have to take care of your AC unit, and even there are not any signs of problems. Fortunately,  each task is quite simple, cheap and quick.
Change the filter – A new filter costs just only $20. It is one of the most effective ways to maintain your AC unit. You have to change filters if you notice they are dirty. You can change the filters every six months or every month regarding the filter. Each filter has to indicate how long it lasts.
Change the thermostat – When you do not need, you should not waste the energy. If you are not at home, you ought to increase the temperature. As we mentioned above, more strain on your AC unit system means more money out of your budget.
Clean coils – If leaves and debris infiltrate your AC unit coils, it makes the AC system work too much harder to provide your desired temperature. That's why you should make sure you clean the coils and air ducts to avoid higher energy bills.
Close open spaces – Make sure that there must not be open spaces near your doors, If there are, you have to close it as soon as possible. You do not want to pay to air conditioner the exterior of the house.
Schedule annual checkups – We highly suggest you schedule a yearly tune-up with a professional HVAC contractor. You will help you to save thousands of dollars in repairs.
What to look for in a repair company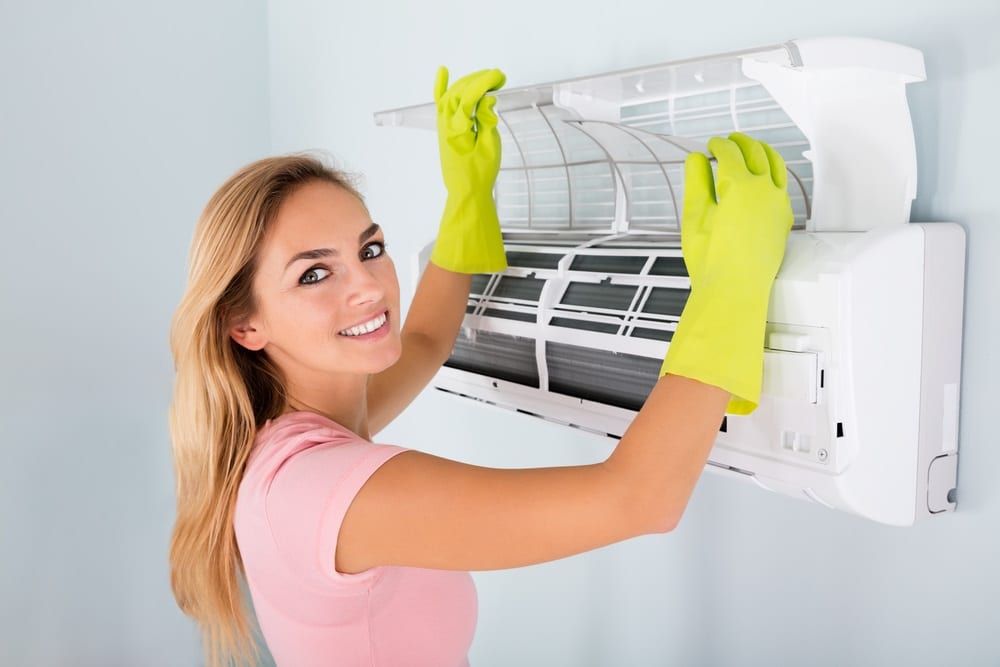 Before you contact a local HVAC contractor, you should know about your AC unit model and check if it is under warranty. If it is, you should call the manufacturer first before calling AC repair service. Make the market research and get at least two offers about the project. Then compare all the offers and make sure that all of them include the same services. In the end, check the all certifications before making a decision.