Why You Need This Air Conditioner Repair Company Phoenix, AZ
February 11, 2019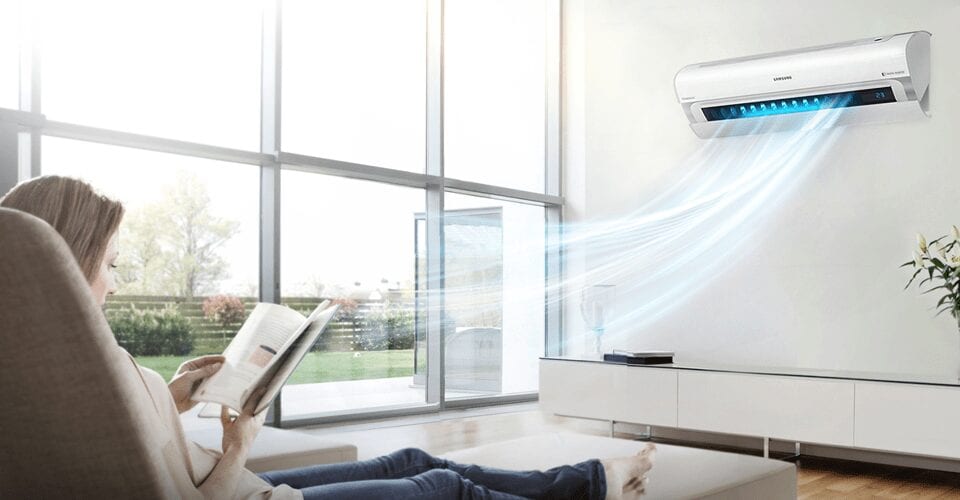 It makes us mad when something goes wrong, especially if the problem is related to the air conditioner. The problem could be different as the Air Conditioner and HVAC are complicated pieces of equipment, which consist of different parts. So air conditioning repair is compulsory. There can be a number of issues that will lead to air conditioner repair in Phoenix, AZ. For example, problems might be with filter, drainage, thermostat, evaporator coils and so on. To avoid such kinds of problems, you have to take care of your Air Conditioner and HVAC systems in time and these units should be updated two times a year. It had better do preventive measures in winter and spring. There are some common problems which we can prevent with protection precautions. So you need to get a professional guide if your Air Conditioner needs some repair in Phoenix. The professional approach could help you handle any issue related to air conditioner repair. In this topic, we introduce you common problems and how to get rid of such kinds of issues.
What kind of problems could lead to Air Conditioner repair?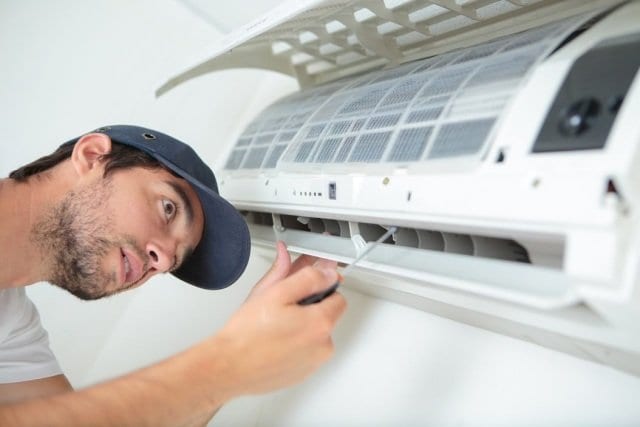 Actually, problems might be different as the air conditioner is a complex unit. So the problems are inevitable. One of the most common issues is the filter. If your air conditioner is not working correctly, then the issue might be related to filters. To keep the filter clean is one of the essential manufacturer's suggestions. There are two ways to use the filter properly. Firstly, you could change your air filters every month, three times a month as it depends on the quality of the filter. Secondly, some of the air filters are reusable.
So, homeowners can clean them when they are dirty. Keeping air filters clean is important as the dirty filters can cause significant problems. For instance, when the filter is grimy or unclean, your air conditioner can freeze or reduce the flow of air. You can check the clearance of your air filter against a light. If the light passes through the filter, there is no problem. Otherwise, you should clean your air filter.
The other common problem is related to thermostat. If your thermostat settings are correct and also inside the thermostat is clean then there is another issue. Additionally, pay attention that your thermostat is not being affected by sunlight.
What can I do if my air conditioner leaks?
Majority of the people know the refrigerant as freons. Freons or refrigerant, as it is called the other way, is the chemical fragment which makes our houses cool during the hot, long summer season. Frequently, we experience various problems with the refrigerant system. When the level of the refrigerant (freon) reduces, it can cause problems, like a leak or so on. To prevent this issue, you need to change the current coolant. If your air conditioner or HVAC is leaking, we recommend replacing the certain refrigerant. Also, you had better get professional help if you face such kinds of issues.
Your AC needs repair if your refrigerant leaks. You can also experience temperature fluctuation if the refrigerant of your air conditioner is not working correctly. If you also have a problem with the coolant, you need to fix it as soon as possible. Frozen indoor coils might also be the consequence of low refrigerant.
The drain line is as vital as a filter because the drain can also be blocked with grim, dust and other contaminants.
Capacitors are another significant part of the air conditioner. Capacitors help fans work properly. If one of the fans burn out, the air conditioner should be repaired as soon as possible.
Outside fan is one of the unique components. The external fan is conveying heat from inside to outside. If the outside fan is damaged, it can cause serious problems. For instance, hot air cannot take place, and the Air Conditioner compressor might overheat. As a result, it will overload the working principle of the air conditioner or HVAC. If the outside fan is not working properly, it could cause internal damages.
Coils play an imperative role in the air conditioner unit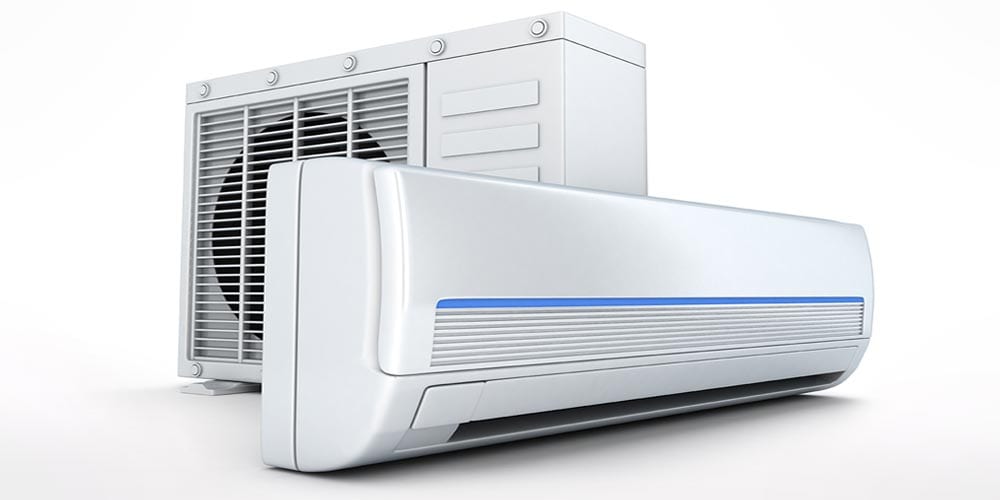 Actually, there are two types of coils. One of them is evaporator coil and the other one is a condenser coil. Coils can become deteriorated after some time, so you have to change them every three years. Evaporator coils absorb hot air and turn into cold air, which makes us feel comfortable in the house. Evaporator coils come inside the air conditioner, so it had better get professional service from a specialized technician. On the contrary, condenser coils come separate from the air conditioner itself, so it is easy to clean the condenser coils with water. As a professional in this sphere, our technicians clean clogged coils with the help of chemical cleaner.
Air compressors are vital for keeping your home cool. The homeowner of Phoenix, AZ has to be concerned about the compressor if the Air Conditioner is not performing well and will not cool the house. If there is not enough coolant, the compressor will run hot. As a result, an air conditioner will be severely damaged.
The fuses and breakers play a significant role to protect the air conditioner's motor. The fuses and breakers prevent the necessary components from overheating.
One of the most irreplaceable components of the air conditioner and HVAC is the contractor in Phoenix. The contractor makes itself known when there is any problem with the unit. The contractor makes an electrical connection which helps to start the compressor and motors.
Keep in mind that the protection precaution will prevent possible issues in advance. We present all kind of services you need to get.
AFR Dynamics is the best in the HVAC, Air Conditioner repair and installation service in Phoenix, AZ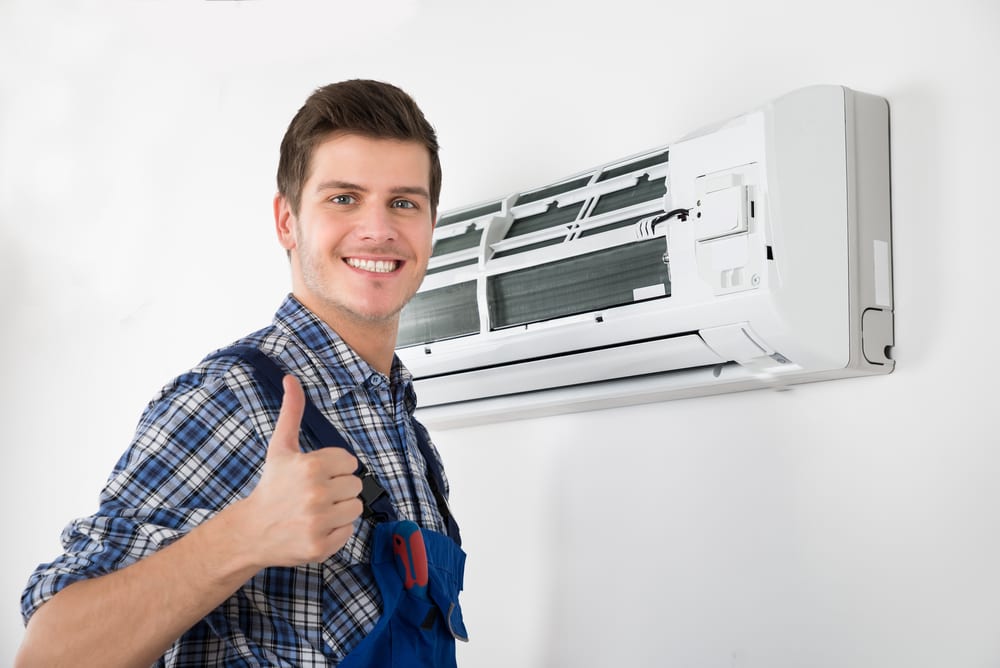 AFR Dynamics offers various services related to HVAC and air conditioning. Our professional experts are licensed in air conditioner repair and installation, heat pump, mini split, swamp cooler, and ductwork of new and old-fashioned models. Our professional technicians are specialized in duct installation, repair, air dampers. Professionals of the AFR Dynamics provide you with all the necessary information you need to know. We provide all of our licensed technicians with required types of equipment, such as programmable thermostats, smoke detectors, WI-FI thermostats, air filters, and purifiers. Our company presents all kinds of preventive maintenance programs for our clients. We take over all sorts of routine checkups and services for our customers. The specialized staff of AFR Dynamics work seven days and 24 hours a day and are ready to serve you.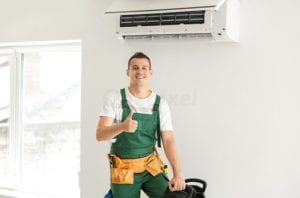 Our company covers many cities in Arizona: Gilbert, Chandler, Glendale, Mesa, Scottsdale, Phoenix are some to name. We work with different types of brands. For example, Carrier, Lennox, Trance, Daikin, Amana are some of these famous brands we carry.
Our licensed staff carries the core values of the business. As a member of the professional team, customer satisfaction, honesty, and integrity are our essential principles.
If you have any concern about HVAC repair and installation or ductwork in Phoenix, AZ, our professional team will answer all your questions. We always make sure 100% satisfaction of our customers. We will take care of all sort of problems related to Air Conditioner repair and HVAC services. So contact us and get proper service in Phoenix.