The Differences Between HVAC and Air Conditioning Service, Phoenix, AZ
March 06, 2019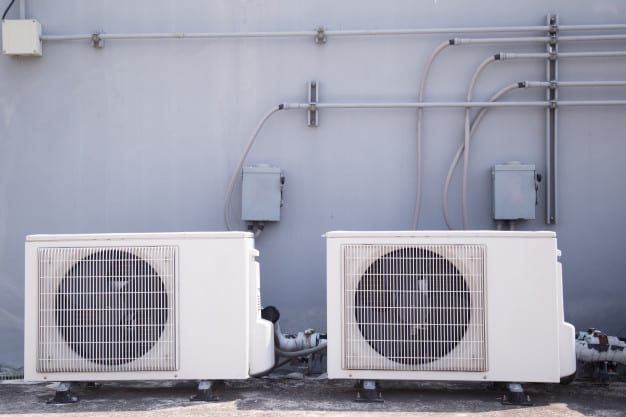 A qualified technician should perform Air Conditioning and HVAC service in Phoenix on your unit regularly. An entire HVAC service in Phoenix includes more than opening a metal box and replacing a filter. Before getting to know the difference between services, let's learn what HVAC and Air Conditioning are. HVAC and AC are two acronyms that are used often, so let's talk about what they mean. HVAC means "Heating, Ventilation, and Air Conditioning," while AC stands for just the last part – "Air Conditioning." In other words, when we usually talk about the system that is cooling the air in the house.
Even though sometimes homeowners use the term air conditioning to refer to units that also supply heat, especially when they talk about heat pumps. However, when we talk about HVAC, we can talk about a system that does either the heating or the cooling or both. So, you know what HVAC and AC mean let's talk about the terms used to describe the most common types of heating and air conditioning systems used. For central heat, some area homeowners prefer to use a natural gas furnace. A furnace burns fuel to create heat. The gas furnace is placed outside the house or under it in a crawlspace or basement.
Air Conditioning and HVAC service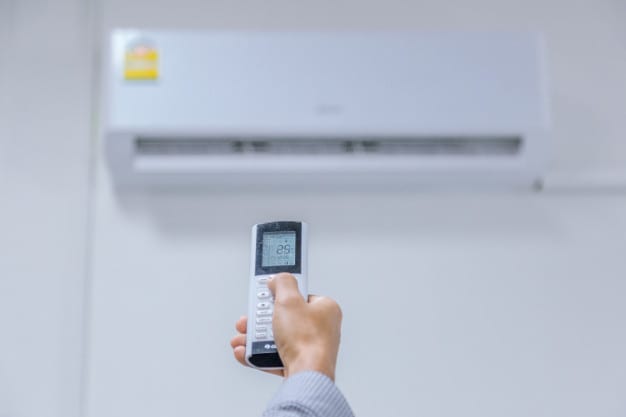 Another HVAC machine that is used for heating is the heat pump. A heat pump is an appliance that is providing heating and cooling at the same time. Heat pumps are split or packaged. If it is split, it means that the evaporator coil is located in a cabinet inside of the house, while other parts of the unit are in a separate room outside.
AC units are coming in two parts – Window and central. A central air conditioner supplies your house with cool air, while a window air conditioner cools a place where it is installed. If you do not use a heat pump, you may pair an AC unit with a furnace to provide cooling to the entire house. A central air conditioner placed together with a furnace in the same cabinet is called a packaged unit.
HVAC service
Electrical heating units generally demand the least amount of service. Oil burning HVAC requires the most service and entire cleanings. Natural gas heaters fall into the center of the spectrum for the repair service requirements. High-efficiency motors provide a water vapor while operating and the drainage needs to be checked and cleaned every year, however at least every two years.
What is an HVAC service contractor going to do?

Outside Procedure – The condenser
The qualified HVAC expert is going to begin the process by checkings and maintenance on the components of the outdoor unit.
He/She will connect the gauge to the outdoor unit to make sure accurate temperature and pressure. The HVAC service technician will turn on the HVAC system to check correct readings.

The technician will clean the condenser fins and check for any dust and debris which may have accumulated over time.

He/She will add oil to the motor oil ports.

He/She will examine the electrical connections for loose or corroded wires.
Inside procedure – The evaporator
Back inside, the HVAC service technician will perform different additional checks of the HVAC system and ensure other parts are in running order to increase the system's operation.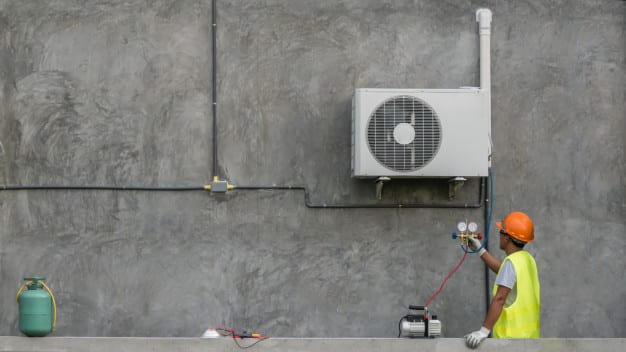 He/She will clean and check for any biological growth thoroughly. Mold is a health issue, and you have to remove it from your house as soon as possible.

If it is necessary, the technician will install a new, good quality air filter. It is so essential to change the air filter regularly to operate the HVAC smoothly. Operating the HVAC unit for extended periods with a dirty filter can result in consuming more energy. It can also lead to part failure because of dirt and debris.

If it is required, the technician will check and calibrate. You may think about installing a programmable thermostat if you own an older model. New programmable models provide important savings on the energy bills. Different wireless models are available, and you can control it with your smartphone or other communication devices.

During the HVAC service, the technician will check the entire operation of all system parts. He/She will inspect the blower fan to make sure he/she accurately balances, and there is no noise during running.

If your unit is running on natural gas, the HVAC service expert will check gas connections. To make sure safety, you should check gas connections regularly, although you are concerned with the AC unit operation at this time.

He/She will examine the condensate drain for clogs. Water backup may harm the HVAC unit and probably other areas in your house.

At the end of the HVAC service call, the technician has to provide a written report to the customer with completed and any suggestion for repairs or additional maintenance tasks.
A reputable HVAC repair service in Phoenix will give you a service guarantee, making sure no breakdowns because of lack of maintenance for some period of time.
AC service
The professional air conditioning maintenance quality depends on the technicians that perform the service. However, there are a few things that licensed HVAC service companies in Phoenix to have to perform.
Professional AC service tune-up steps
Licensed HVAC service technician of Phoenix will inspect your cooling system, and they have to perform a full inspection and cleaning, including:
Thermostat – To make sure the thermostat is running accurately, the AC service technician calibrates the thermostat and ensure it is installed correctly and placed away from all heat sources, including heat-producing machines and light bulbs.

Check/Tighten electrical connections – Technicians examine electrical connections to ensure they are running in a safe way.

Checking and tightening electrical connections catches possible electrical hazards and assists to

increase the lifetime

of the AC  system.

Lubricate moving parts – This makes sure you are not causing any unneeded damage to moving parts with friction — lack of lubrication results in breaking down system components more quickly, demanding more frequent repairs or replacements.

Check and clean condensate drain line – Cleaning condensate drain line makes sure that the AC unit can correctly drain liquid condensate. If the drain becomes clogged, it may cause water leaks and other moisture and wetness issues. Condensate drain cleanings sweep any mold and bacteria around the drain line away as well. The AC service technician will also check if there is a cracked condensate drain and it is possible to

repair or replace

any leaking condensate drain lines which you can own.

Check system controls – It makes sure accurate cycling and safe operation for the AC system. It is essential to check if the system starts, runs, and shuts off correctly.

Change or clean air filter –  It makes sure that you have a running and clean air filter which is appropriate for the existing system. Although you can change the filter yourself, your AC service company can recommend you a better

air filter

or

filtration system

that you should be using.
Trained service technicians are going to perform a 60-90 minute precision tune-up and professional cleaning including the following operations: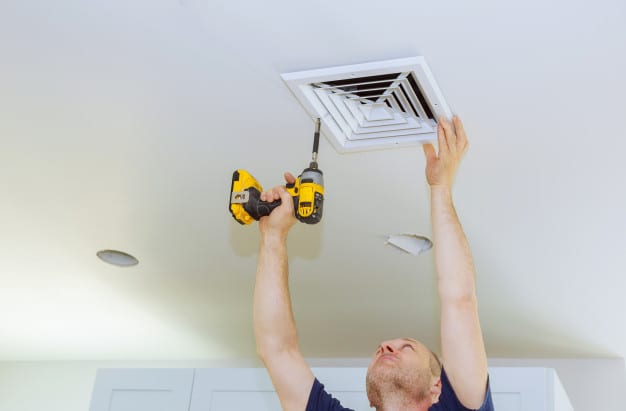 Blower Motor – measure amperage and voltage for proper operation

Thermostat – test for proper operation, calibrate and level

Clean existing air filter (as needed)

Bearing – inspect for wear and lubricate

Inspect indoor coil

Condensate Drain – flush and treat with anti-algae

Inspect Condenser Coil

Refrigerant – monitor operating pressures

Safety Devices – check for proper operation

Electrical Disconnect Box – inspect for appropriate rating and safe installation

Electrical Wiring – inspect and tighten connections

Test/inspect contactors for burned, pitted contacts

Check electrical for exposed wiring

Inspect and test capacitors

Inspect fan blade

Clean condenser coil and remove debris

Inspect service valves for proper operation

Measure Supply/Return temperature differential

Inspect ductwork for energy loss

Compressor – monitor, measure amperage and volt draw and wiring connections
In conclusion, we tried to describe the differences of services between Air conditioning and HVAC in Phoenix and hope that it will be useful for those who were in search of this comparison.