How often should central AC unit be serviced?
February 18, 2019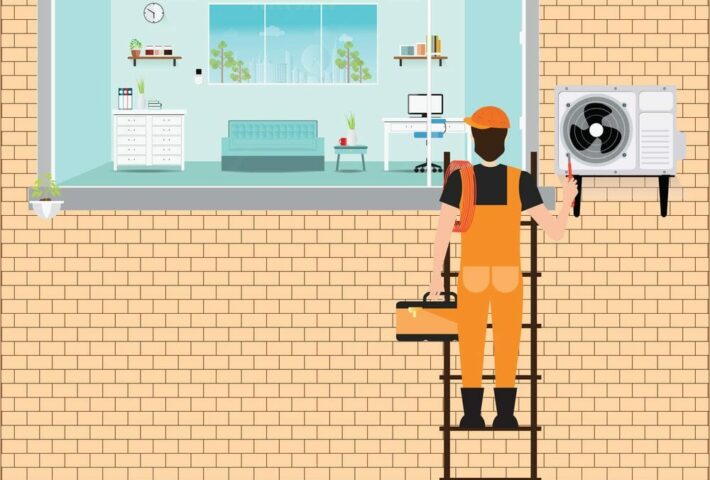 The question of how often they need central AC unit maintenance may concern a lot of people. If you are interested in the longevity of the AC unit, you should serve your air conditioner at least once a year. The perfect time for central AC unit maintenance is in the springtime before you are going to start using it again. But you can do it any time of a year. The only thing you should do is to call an HVAC company to schedule your central AC unit maintenance. Some people are not willing to spend money on central AC unit maintenance until they do notice that there is a serious issue.  It is evident that regular small repairs are much cheaper than major repairs or a whole new air conditioner unit. In the end, it results in saving a great amount of money in the long term. A professional HVAC contractor is going to provide you with more information about why you have to schedule central AC unit maintenance.
Why central AC unit maintenance is essential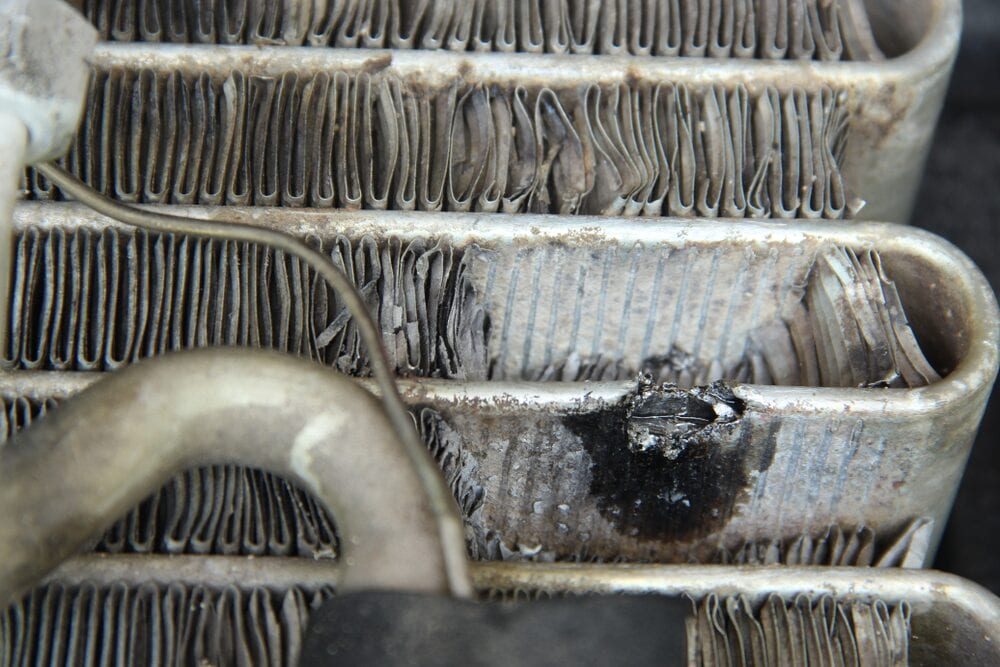 It has a lot of benefits that come with maintaining your central AC unit once a year. After repair, you will increase dependability, and you will less worry about having a big issue arise. You will spend a good time during the hot summer days. If you find a problem in your central AC unit, an HVAC expert can quickly fix it before it becomes even more significant and expensive problem. It is one of the central AC unit maintenance saving ways. If there is a small leak in your AC, it is quite cheaper to fix compared to replacing a primary part of the AC unit.
Regularly serviced air conditioners can run at the maximum efficiency that decreases the energy costs. Majority of people are paying more electricity bills than they expect and having an AC unit serviced in time can lower it considerably. Regular services are going to help you to reduce breakdowns that usually happen at night or on the weekend when prices are higher. Unfortunately, the central AC unit is more likely to fail when we need it the most. If you want to avoid it, you should schedule your central AC unit maintenance in the spring when the high demands arise in the hot summer days. Besides, central AC unit maintenance will help you to extend the lifetime of your air conditioner, and it will prevent you from purchasing an expensive brand new one.
What happens without central AC unit maintenance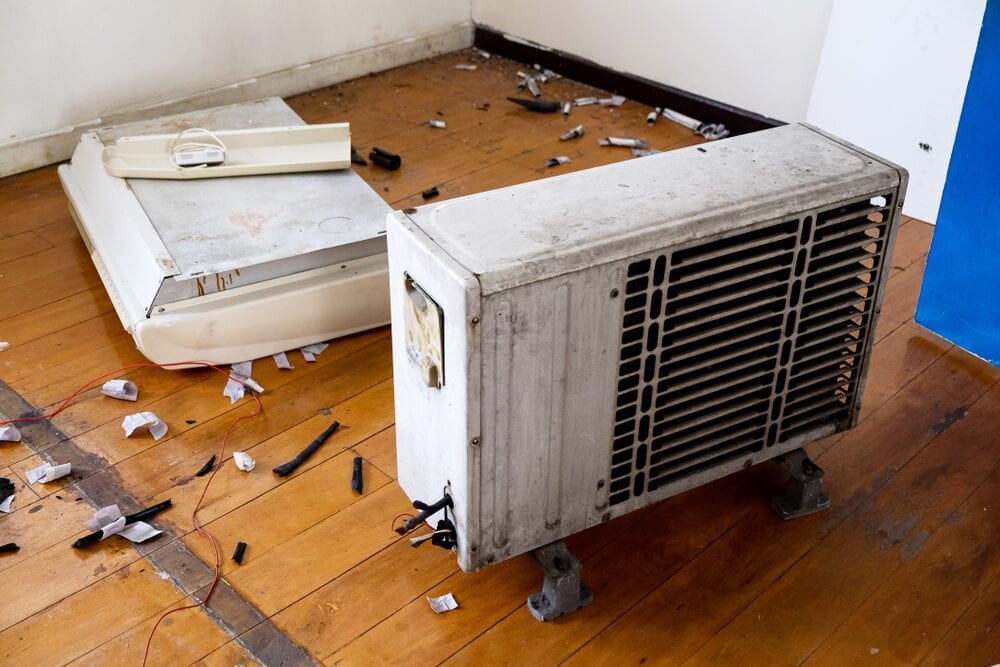 Without central AC unit maintenance, you will be most likely to face clogged unit with dust and debris. An air conditioner collects dirt and debris from the air to keep it clean and blow fresh air through the house. If you do not service regularly, it is highly possible to see built up dust in the filters. Over time, it will affect your central AC unit efficiency, and it will make the air conditioner work harder that will increase energy consumption. You will find yourself decreasing the temperature to get cool air that you experienced before. It is not only bad for your budget and the AC unit, but also it is harmful to your health when it is released right back into the air. People who are suffering from allergic diseases like asthma will be negatively affected by unserviced central AC unit. Even if you do not have conditions like that, you will begin to feel some unwanted side effects of collected dust.
A lot of people usually change or clean the air filters by themselves, even if they do not get the proper result. It happens because there are some problems you can not diagnose by yourself. You may think that you are improving the air conditioner efficiency, but it is a shortage of refrigerant that causes the issue. You will need a professional HVAC expert to diagnose and repair it properly. The low refrigerant level is because of a leak in the AC coolant system before it starts to annoy you. If you let the leak to continue, you will probably experience a costly problem. Purchasing replacement parts of your AC unit can be so costly.
Why you should have the AC serviced annually?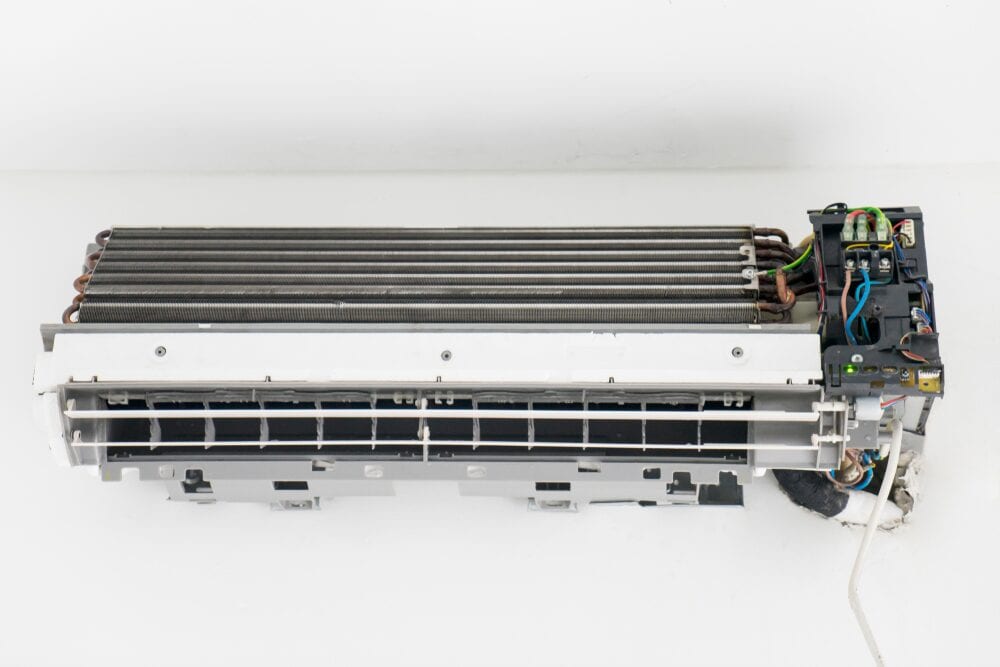 Just like a human check-up, the AC unit system needs to see an expert in order to make sure it is working in top shape. Here are the reasons why you have to schedule your annual AC check-up.
Prevent breakdowns
People avoid AC unit maintenance to keep their money in their pocket. They should have a professional AC unit maintenance to save money. Most AC repair costs householders anywhere from $200 to $500, compared to the lower cost of $70-$100 for an AC tune-up. Maintaining AC unit regularly will help to build a nest egg.
An AC expert can diagnose some severe problems such as frozen coils, thermostat problems, refrigerant leaks, malfunctioning sensors, electronic control failure before it results with system break down.
Regular AC unit maintenance does not only prevent you from spending money on breakdown and repair costs but also will prolong the lifespan of the AC unit.
Cut down your energy bills
Regular AC unit maintenance can lower your energy bills by 15 percent in a month. Smart householders would rather schedule their AC check-ups in the spring before cooling season hits in the summer.
Air conditioners consist of different parts such as coils, evaporators, filters, etc and those can become clogged and dirty after a while. During regular central AC unit maintenance, technicians can clean these parts so the entire cooling system can work efficiently.
An efficient air conditioner can spare on energy bills, and they make living spaces more convenient.
Prolong the life of the AC unit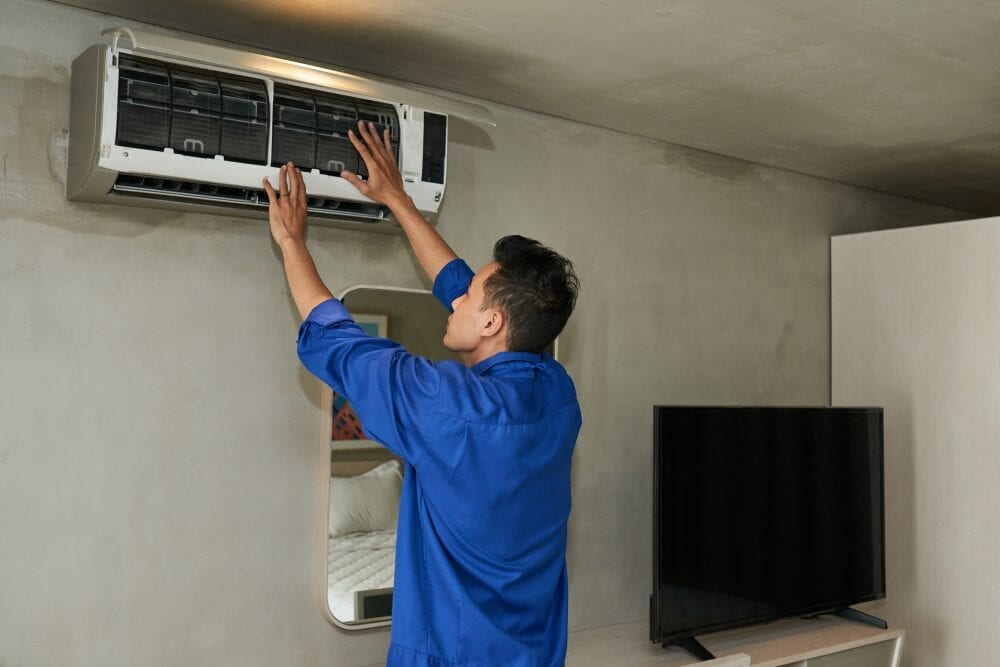 As everybody knows, purchasing an air conditioner is a costly home investment. It is evident that you would like to make sure your current AC unit did the whole job in return for your investment.
Central AC unit maintenance can extend the life of the air conditioner by several years. It also helps your equipment work smoothly and efficiently.
What you should expect during a yearly AC checkup?
According to "Energy Saver" these are what experts have to do during an annual AC check-up:
Check refrigerant levels.

Go through the AC system for refrigerant leaks by using a leak detector.

Check for and seal duct leakage in the central AC unit

Measure airflow through the evaporator coil. Be sure that enough air is going through.

Confirm that electric controls and sensors are running correctly.

Clean and tighten connections in the electric terminals.

Put oil to the engine and check the belts for tightness and wear.

Be sure that the thermostat is error-free and operating accurately.
Do you need to schedule your annual AC check-up?
Contact AFR Dynamics to schedule an appointment today. We are going to send you one of the certified technicians to your house, and you will know whether your AC unit is ready for the summer or not. Our technicians will fix the problems and make life comfortable for your family.