Why you need Central Air Conditioning Maintenance?
March 02, 2019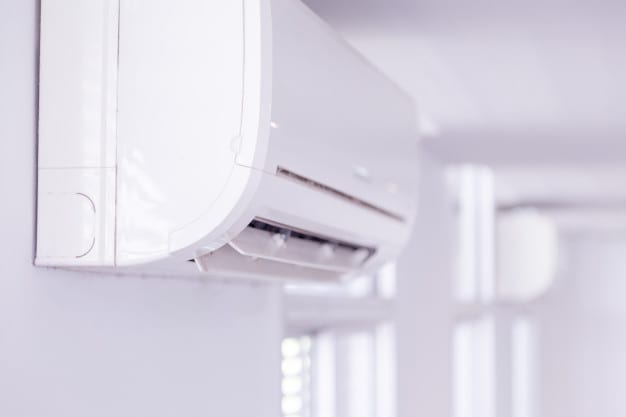 Heating, ventilation and air conditioning system designs are broken down to two main design philosophies: Centralized and distributed (decentralized). HVAC system design engineers usually choose of suitable system type based on clients' requests, budget, the location of the building, the qualifications of the operations and maintenance personnel and purpose of the building. Central air conditioning maintenance is complex activities, performed by operations and maintenance personnel.
We cannot imagine our lives, homes and our offices without Air conditioning systems. Along with the rapid development of technology, human comfort became the first line. In fact, it was not the only comfort, but the necessity as well. It is impossible to produce and to store many goods without controlled temperature, humidity, and air quality. An air conditioning system has a universal function of maintaining a desired environmental condition within an occupied space. Historically, air conditioning was considered only for use during summer times. However, nowadays, this term includes heating, cooling, humidity control during all year long for indoor facilities.
Centralized System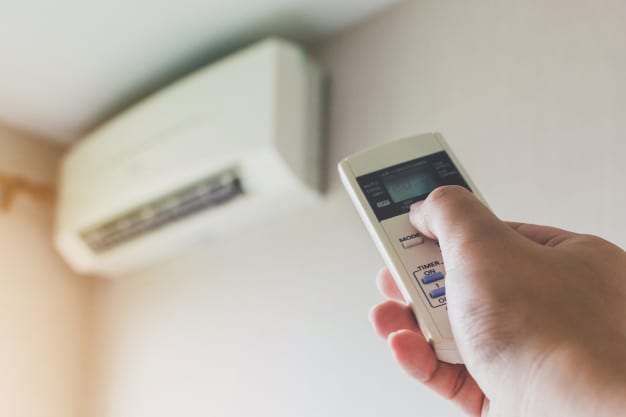 Centralized Systems are mainly used in mid to high rise building, which are structures with 5-7+ floors; Universities, schools, hospitals, hotels, theatres, museum, etc. In centralized systems, HVAC equipment is in one or more mechanical rooms. Usually, mechanical rooms are outside the conditioned area, in the basement, on the roof or a service area at the core of the building. Advantages of Centralized Systems are better control of comfort conditions, higher energy efficiency, and greater load management potential. Disadvantages include more expensive to install, more sophisticated to maintain and operate.
Decentralized System
Almost all buildings can be designed to utilize decentralized cooling and heating system. The system's components are factory designed and assembled into a unit that includes fans, filters, heating coil, refrigerant compressor and controls, cooling coil, airside controls, and condenser. It also called as packaged systems. The advantage of the packaged systems will be the easiness of its maintenance. It can be operated and maintained independently as a unit without adverse affection to the whole system.
Present practitioners of the science of heating, ventilating and air-conditioning (HVAC) system design and installation are challenged as never before. Developments in technology and the computer industry allowed HVAC to become a high-technology field. However, many of the essential elements of HVAC central air conditioning maintenance have not changed and still rely on engineering basics. HVAC system and its modification are growing at a rapid pace as aging systems and approach wear out and cannot meet the new requirements of indoor air quality and economic growth.
Preventive Central Air Conditioning Maintenance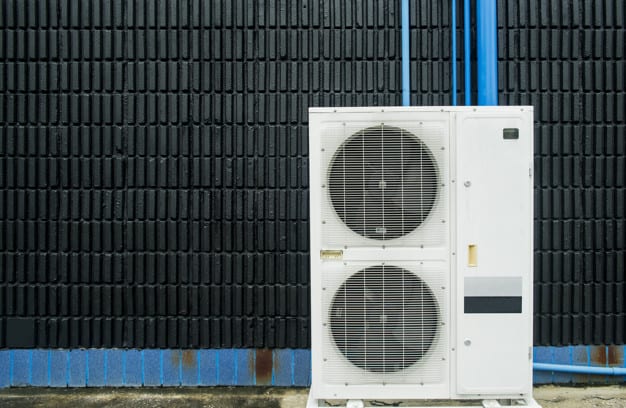 The personnel in charge of maintenance and refrigeration equipment must have a preventive maintenance program to assure the reliability of operation of the system. Because of the variety of equipment used in refrigeration, central AC maintenance personnel must recognize that it is their responsibility to set up a maintenance program to meet their needs and the needs of their equipment.
Some of the parts that should be maintained, and a recommended frequency of maintenance are as follows:
Compressors
Check temperature and pressure readings to confirm with manufacturer's instructions daily

Check daily for unusual sounds, vibration and overheating cases

Check weekly for refrigerant leaking

Check all oil levels monthly

Service annually motors

Check annually condition of stands, supports, insulation and vibration isolators.
Pumps
Check monthly packing glands for adjustments

Service annually motors

Check annually stands, supports and base
Evaporative condensers
Clean weekly, screen at the pump inlet

Clean weekly, spray nozzles

Inspect ductwork semi-annually for defects

Check annually condition of the unit stand and vibration isolators

Service annually motors

Lubricate motor and pump shaft bearing as directed per Manufacturer's Instructions.
Tube and Shell Condensers
Check periodically for leaks

Check the condition of stands and insulation annually

Clean tubes frequently
Cooling Tower
Clean daily or weekly all screens and pipe blockages

Check quarterly V-Belts

Check monthly float condition

Drain tower after unit shot down

Service annually motor
Under no circumstances should centralized air conditioning maintenance personnel adjust or repair an HVAC system unit if they are not familiar with such equipment.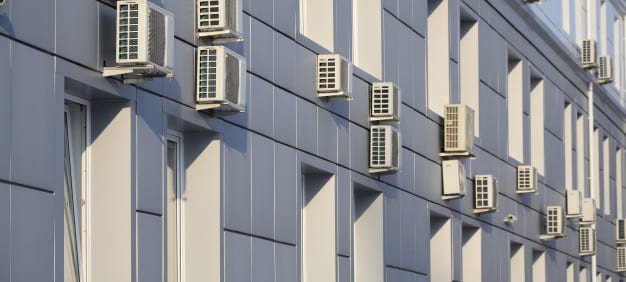 In addition to the above mentioned centralized air conditioning maintenance items, there are some items, not related directly to the equipment, which must be adequately maintained or checked. We will list some of them below.
Water treatment.
It is a case where the testing must be done carefully, and the results compared with specifications and regulations to determine chemicals to be added to the system. Probably, more unscheduled shutdowns have occurred because of the lack of adequate, regularly monitored treatment of water used in the chiller, condenser, and cooling tower systems.
Temperature and Pressure Indicating Instruments.
Such instruments should be checked for accuracy regularly, at least once a year or more often if there is a doubt regarding the accuracy of the readings from devices. Any instruments related to each other should be checked against each other at the same time.
The necessity of Central Air Conditioning Maintenance Company
As we mentioned earlier, the HVAC system is regulating the quality of the air in your house, office or other commercial buildings. It provides us with warm air during winter months and with fresh cold air during summer and provide us with comfort conditions for life. Being a complex system, the HVAC system needs regular maintenance to avoid costly repair or replacement. HVAC companies are those who can provide us with a routine central air conditioning maintenance and installation. During installation HVAC companies usually provides warranties on HVAC units, which is very cost-effective. Manufacturer warranties don't cover the entire replacement of a unit, only cover parts. But with maintenance companies, one of the essential points is the provision of regular scheduled and preventive maintenance.
Need Central Air Conditioning Maintenance company?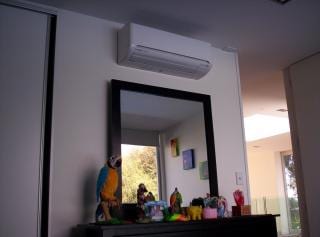 Call AFR Dynamics HVAC & Electrical Service Company to get your maintenance done. AFR team is not only high-level experts in this field, but they also carry liability, integrity and customer satisfaction. They provide A/C Services, air quality services, such as Air filter replacement, split A/C service and repair, heat pump service & repair, venting. AFR Dynamics also offer Commercial HVAC services as well. It will include AC system installation, Air conditioning maintenance – scheduled and preventive, ductwork, providing and installation of accessories.
To avoid any unexpected and high-cost repairs and replacements, we recommend you to do regular scheduled central air conditioning maintenance and prevent any significant issues in the future. It will also help your HVAC system to work efficiently and to serve you for a longer time. It is equal to regular medical check-ups that we are doing annually, sometimes twice-a-year to prevent severe diseases and to try to find out minimal issues and to fix them on time. So, by keeping your system operating and maintained regularly, you are avoiding any expensive problems.
AFR Dynamics professionals are here to help you with your HVAC system and Central Air Conditioning maintenance. The team will assist you on a 24/7 basis. They provide a free quote. Licensed experts will visit your place, break-down the details, make a cost-effective diagnosis and will give you the necessary solution. They also do not charge extra after Hours. Being a leading HVAC and Centralized Air conditioning maintenance team, AFR Dynamics are committed to customers satisfaction.