3 Different Types of Air Conditioning Systems Arizona
March 06, 2019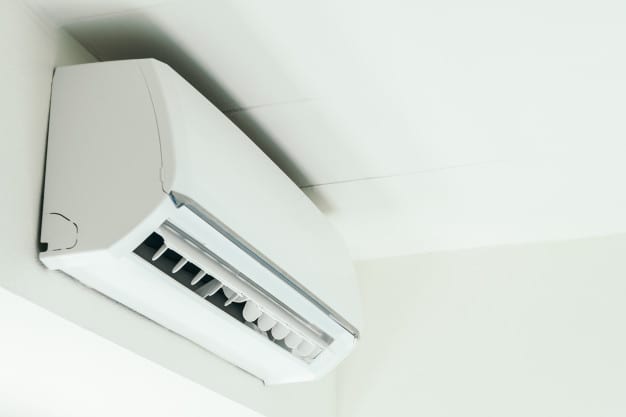 Deciding what type of air conditioning systems to purchase can be exhausting for an inexperienced buyer of Arizona. The conditioners come in various types with different functions, sizes, capacity ranges. As the alternatives are abundant, everybody can find an air conditioner suitable for his use. For its capacity, we roughly categorize the types of the air conditioner into three groups: for domestic use (residential), for commercial use (office), and industrial use. The ones for residential use come in the cooling capacity of 6000-20000 BTU (1.76-5.8 kW), while the same feature is between 12000-50000 BTU (3.5-14.65 kW) for the commercial types of air conditioning systems in Arizona.
However industrial types of AC systems own the most significant cooling capacity of 30000+BTU (8.79+ kW). For the types of air conditioners, we again divide them into three categories: Monoblock, split, and multi-split AC systems. Now we will share the information below to identify better which one suits best our needs.
Monoblock systems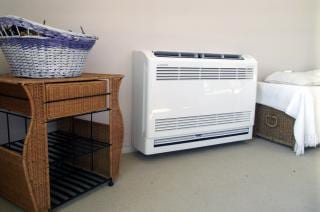 The functioning mechanism of an air conditioner consists merely of two parts. The flow from refrigerant comes from one coil and gathers heat to the second one to distribute.  Monoblock systems contain both of these two parts in one body. We usually set these kinds of conditioners inside the residential areas with a pipe outside to exhale the hot air.
   Mobile monoblock air conditioning
These are the most common and widely used conditioners. They do not need mounting, so does not take extraordinary effort. They have an elastic pipe to exist through a window or a hole. Usually, their size is around 5 inches with pipes nearly 2-3 meters. When the mobile type of air conditioners work, they give the hot air out by the tubes. The best thing about them is they are relatively cheap, and no need for installation and are portable. However the cooling or heating capacity is poor, limited to a certain distance.
   Floor mounted mobile monoblock air conditioning
Floor mounted monoblock systems have a lot in common with storage heaters in terms of their appearance, size, and installation. We have to install them against a wall. Their best advantage is that they have heated up feature. It means that these types of air conditioning systems of Arizona are very cost effective and lets you save some money. They come in 2 air pipes from the back of the device, and they end with tiny louvers.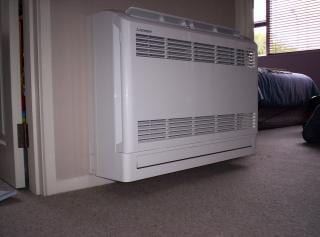 If the planning of your building does not let you install the air conditioner outside, this one is going to meet your demand. These units need installing to upend of the wall with two pipes inside through the wall. The disadvantage is that the condenser is placed inside the wall and by size, it is quite large. However, they are multifunction, with both cooling and heating modes.
   Industrial mobile spot coolers
Firstly, they are large, heavy, yet powerful. They usually use them in boats, ships, and planes for instant but temporary cooling and should locate outside to give cold air to certain areas. They dispense cold air due to some ducts. The snout pipes are in the front, firm but possible to adjust. It enables the conditioner to direct the cold air flow to a certain point.
   Window air conditioning systems for Arizona residents
It is a widely used type of air conditioners, especially in the Mediterranean and eastern countries. They are mainly used in offices, houses, and apartments. If you buy a basic one most likely, it will only cool. The upgraded ones have a heating function as well as a remote control. The pros are affordability and comfortable fit. The cons are they are noisy and need a special place such as a corridor or window opening.
Split AC systems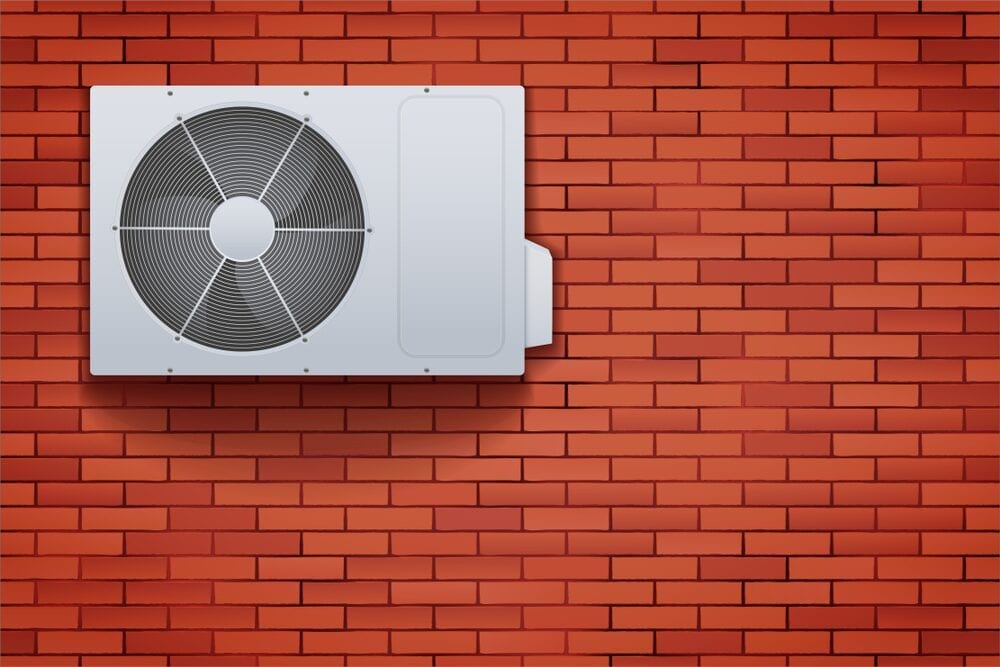 Split AC systems are consist of internal and external parts. The connection is through an electric wire and two pipes. The part which causes noise is outside while the inner part is light and noiseless. The modern versions of the split systems have a remote control with various modes and a heating pump necessary for cold times.  
   Wall mounted air conditioner-engineer
Wall mounted air conditioning systems of Arizona differ from each other for their capacity and style. They are bulk and as you can see from the name it needs professional AC installation service. The installation is quite expensive but looks very nice and adds up to your house if you want to sell it.
The easy fit split air conditioner is an alternative to the previous one mentioned above. It is easier to install, but according to the recent regulations, a refrigeration engineer must do this job. Unfortunately, a refrigeration engineer does the same job for much more money than engineer fit wall mounted air conditioner types. That is why we can suppose that in the future these devices will disappear.
   Ceiling cassette air conditioner
It is a type of air conditioner used mainly in offices. It takes up to 2 piles' space and is not visible except the outer layer. Ceiling cassette air conditioners are generally situated in the middle of a room flowing the air into four directions. It is very aesthetic and works as well as 3 or 4 wall conditioners do. However, it can make the air too cold.
   Ceiling suspended air conditioning systems
These conditioners can be an excellent alternative to the previous one above. The main difference can be the direction of airflow.
   Floor mounted air conditioners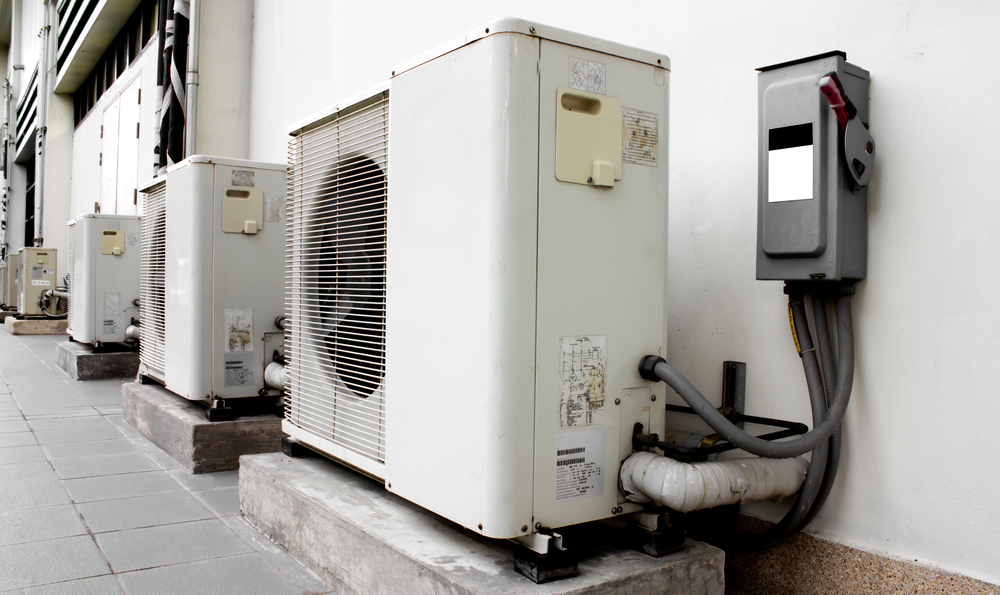 We can divide them into two categories: Column air conditioners and floor mounted cabinet air conditioners. It is a vast one with a high capacity. They are usually used in large buildings, lobbies or receptions. They are a good choice when it is not possible to use many small versions of air conditioners together in one room.
Floor mounted cabinet air conditioners are another version of the previous one but much smaller like heat storage.
   Duct mounted air conditioners
These type of air conditioners' second name is the central air conditioner. It is best to use to cool different rooms at the same time.
We can divide them into two groups: split mobile AC and water-filled split portable air conditioners. The former one has a cooling capacity of 16000 BTU. The unit can be separated into two parts for easy installation. The easy installation allows to change its place whenever needed and temporarily resided people can take advantage of this device.
The second type of air conditioners is a larger version of split air conditioners with a maximum possible capacity of 50000 BTU (15 kW).
   Multi-split air conditioners
These type of air conditioners are similar to split conditioners. The primary difference is that multi-split conditioners are consist of some internal devices linked to an external one. They usually bring 2 or 4 conditioners together. The drawback is that if there is a problem with one of them, then all of them will break down. Moreover, they are not cost effective so that a standard split conditioner can replace this one easily.
Which type of air conditioner to pick up?
If you are indecisive which one to choose, consider the factors below:
   Which cooling capacity you need,

   Which type of conditioner works best for you,

   Take into account the size, noise, function and how air conditioning systems look for your home in Arizona.