What are different types of commercial HVAC systems?
February 21, 2019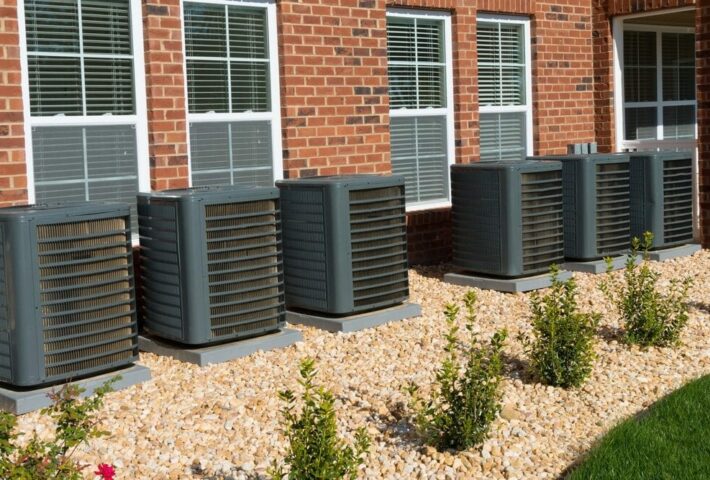 HVAC systems – (in detail, Heating, Ventilating, and Air Conditioning ) is the multiplex equipment which performs heating or cooling residential, commercial or industrial buildings. The HVAC system provides circulating of air throughout a building. Its function is to be responsible for providing thermal comfort and exchanging diluted interior airborne contaminants like odors from occupants, emission from interior furnishing, chemical and so on. HVAC system provides a comfortable indoor environment and air quality when it is correctly designed and maintained regularly. Commercial HVAC systems are designed for the different environment brought by commercial applications. If you have ever experienced purchasing commercial HVAC systems, whether it was for a new property or replacement of the existing system, you may have been overwhelmed with a variety of choices. As you guess, these type of HVAC systems contain a large number of complex components, so to find an appropriate system requires special attention and to be aware of some knowledge.
How to choose a quality HVAC system?
To provide comfort and happiness for your tenants, you should make sure that the system works efficiently and not devastate your bank account for long enough. To make a wise choice while choosing the commercial HVAC system, firstly, it is recommended to evaluate fundamental characteristics to make a general overview. Before making a decision, it is better to keep in mind that to determine the following elements.
What kind of fuel is used for Heating – Oil, Gas or Electricity?

The coolant -Gas air conditioner, Chiller, Electric heat pump or air conditioner?

Delivery of heat and cooling through space. Water system or Ducted air?

Type of ventilation approach. Is a dedicated ventilation system used?
Also, it worth to notify that before purchasing of the commercial HVAC system, it is important to request an ACCA ( Air Conditioning Contractors of America) evaluation manual of your facility's heating and cooling loads. Because, proper sizing is exceptionally significant in terms of additional costs of inappropriate sizes system in energy expenses, not no mention possible breakdowns.
Types of commercial HVAC systems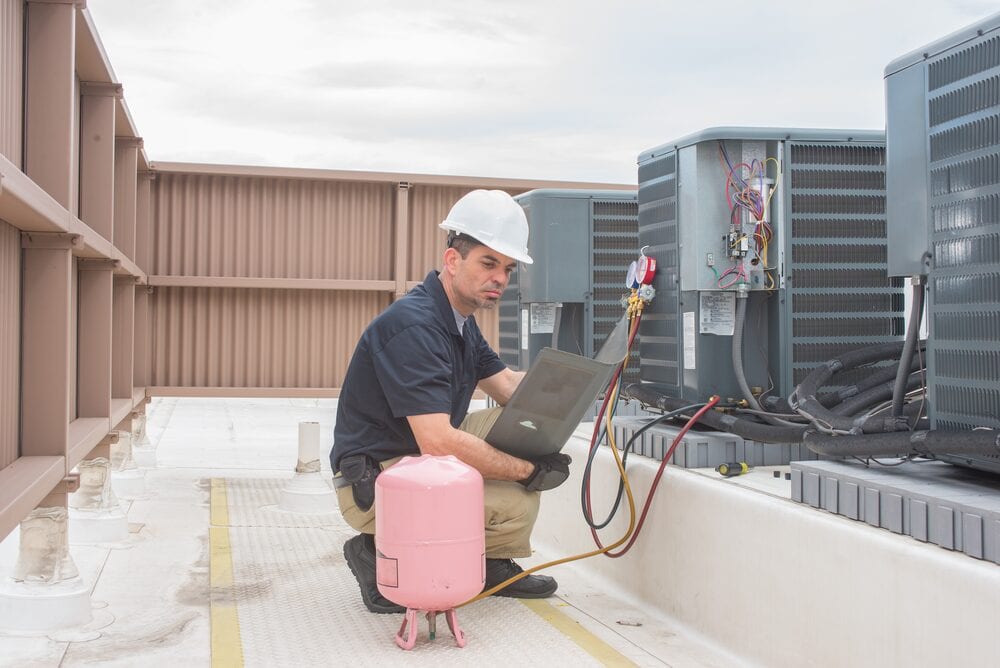 Despite there is the infinite number of variations of commercial HVAC systems, it would be helpful to provide a list of the commonly used types of specialized HVAC technologies.
You will be more informed and lee confused about the solutions being proposed for your commercial air conditioning need by reviewing this list during a conversation with your HVAC contractor.
Single Split Systems – are considered as one of the most popular types of commercial HVAC systems because of it quite affordable and appropriate for most small commercial buildings. This type is beneficial to control the heating and cooling of buildings with small offices, shops, server rooms, and restaurants.

Single split systems

have distinctive advantages such as cheaper to install rather than the central system. Moreover, it is self-contained which means when one unit breaks down, the others still keep working. However, the major disadvantage of Single Split System is that each indoor unit needs an outdoor unit. By depending on how many units you will need, it can take up substantial space.

Multi splits – are almost the same with single split systems in most of the features. However, multi-split HVAC systems have one significant difference which makes it unique so that it can connect up to nine indoor units with just one outdoor unit. Moreover, also, these systems work with inverter technology which allows the compressor to function at variable speeds. This type of commercial

HVAC system can

save on energy

consumption. It is because it has sensors which help to detect small fluctuations in temperature and adjust it automatically. However, one of the main disadvantages is the high

costs of AC repair

. The installation process of the multi-split HVAC system is more costly because it requires more pipework.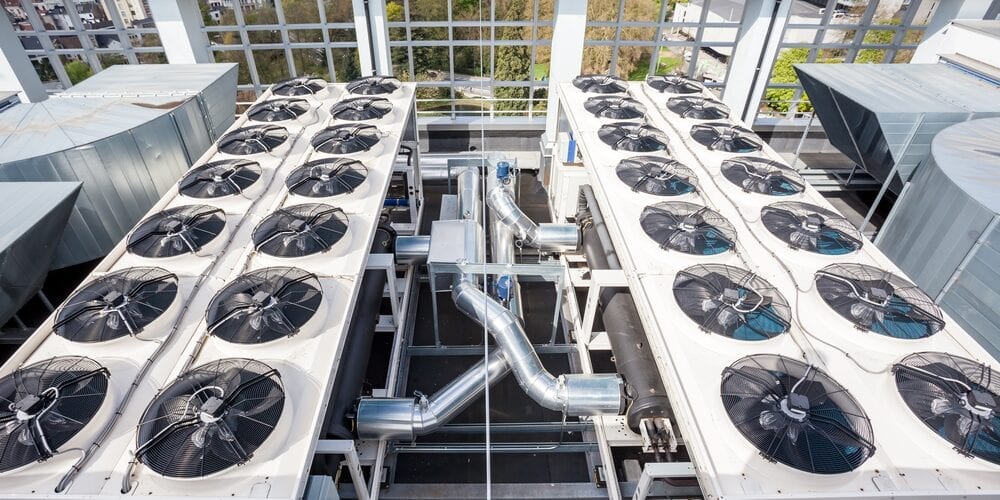 Variable Air Volume (VAV) – it

single duct – air system

with varying airflow. It allows controlling

air temperature supply

by based on heating/cooling demand or reset based on outdoor air temperature.VAV systems may contain a terminal heating box for better humidity and temperature control.

Constant Air Volume (CAV) – this type also is a single duct air system, but the main difference is that it provides

stable airflow. Air temperature supply

is changing by depending on notification

signal for heat or cooling

sent by the thermostat. 

Variable Refrigerant Flow (VR) – also called Variable Refrigerant Volume (VRV) is a heat-pump system which

uses a refrigerant as the cooling and heating medium.

Especially, if you have a medium size space such as mixed-use building, retail or large office space,  or hotels, your best choice should be a VRF/VRV system. Multiple evaporators could be powered by one condensing unit to condition the space. Via the heat recovery option, evaporators could be connected to the same condensing unit and function in heating and cooling mode at the same time. It reduces energy consumption considerably.
Chilled beams ( active and passive) – it is a terminal unit contains a heating and cooling coil which is responsible for conditioning space. Active chilled beams are provided with ventilation air introduced into a chilled beam to increase the capacity by increasing the induction of the unit. On the other hand, passive chilled does not have air introduced into the unit, so it heats and cools based on induction only.

Despite, chilled beam systems save fan energy owing to the reduced airflow, humidity and water temperature should be controlled to prevent condensation.

Heat Pump – works by moving energy from one location to another and between heating and cooling modes, refrigeration process reverses. Air source heat pumps use air outside as the source of heating mode. The installation process of the Heat Pump systems is rapid and less time-consuming. Moreover, this type of commercial HVAC systems is reliable, efficient in energy usage and easy to control. However, the main disadvantage of Heat Pump systems is that it has higher installation costs.

Blower Coils (BCU) and Fan Coils (FCU)  – these type of commercial HVAC system is a terminal unit which provides heating and cooling to space. Ventilation air is supplied by a particular outside air system that pumps outside air directly into the room or to the return ductwork in a ducted system. A fan coil unit holds an interior fan, heating and cooling coil. Because the fan is located within the space, usually, the fan coil unit is noisy.

Unit Ventilators (UV) – consist of a heating coil, fan assembly, filter and damper contained in a cabinet. Unit ventilators typically release air to the zone where it is providing ventilation air and conditioning. They are usually outside of the wall of the building, sometimes are suspended above the ceiling level.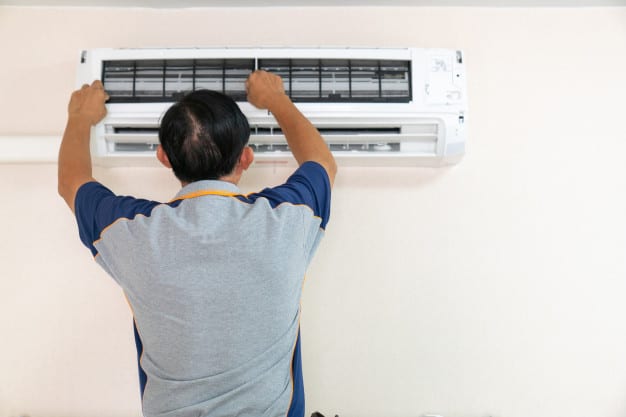 Displacement Ventilation – is a typical kind of commercial HVAC system which contains an air distribution system that provides fresh air into the zone at low velocity. It introduces the supply air from floor level and rises into the thermal plumes which are formed by heat sources. Displacement Ventilation has several advantages such as energy efficiency and improved comfort.
Effectively operating Commercial HVAC System is a core component for higher workplace productivity, and comfort of your clients. That is why, before purchasing the Commercial HVAC System, to have been knowledgeable about types, features, functions and of HVAC systems plays a crucial role to make a wise decision in terms of future costs. We hope, the list of the types of commonly used Commercial HVAC systems will help you to make a better decision. If you need more information or any help, please do not hesitate to contact our professionals.