What to Expect with Air Conditioner Maintenance?
February 22, 2019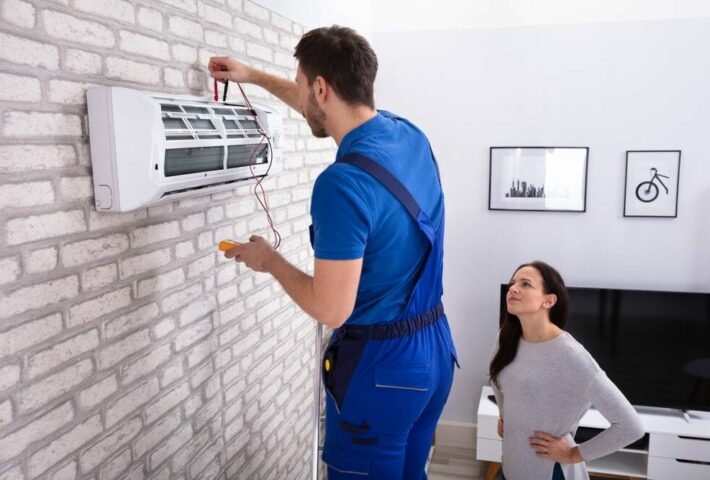 An AC unit system is a quality appliance that can supply you with substantial cooling easily for more than a decade. But as with any quality mechanical appliances, air conditioner maintenance is a need for AC units. It requires tune-ups to make sure that it continues to run at its best without consuming more energy. Air conditioner maintenance has a lot of benefits. It makes your house environment healthier and increases savings in terms of energy costs. A lot of homeowners believe that air conditioner maintenance is an additional bite on their pocket, but actually, it provides much more savings in the long run. Without accurate maintenance, you will be more likely to own a malfunctioning system which can wear down quickly and require a replacement years before its time. In this post, we are going to outline the steps that you can expect during air conditioner maintenance.
Complete inspection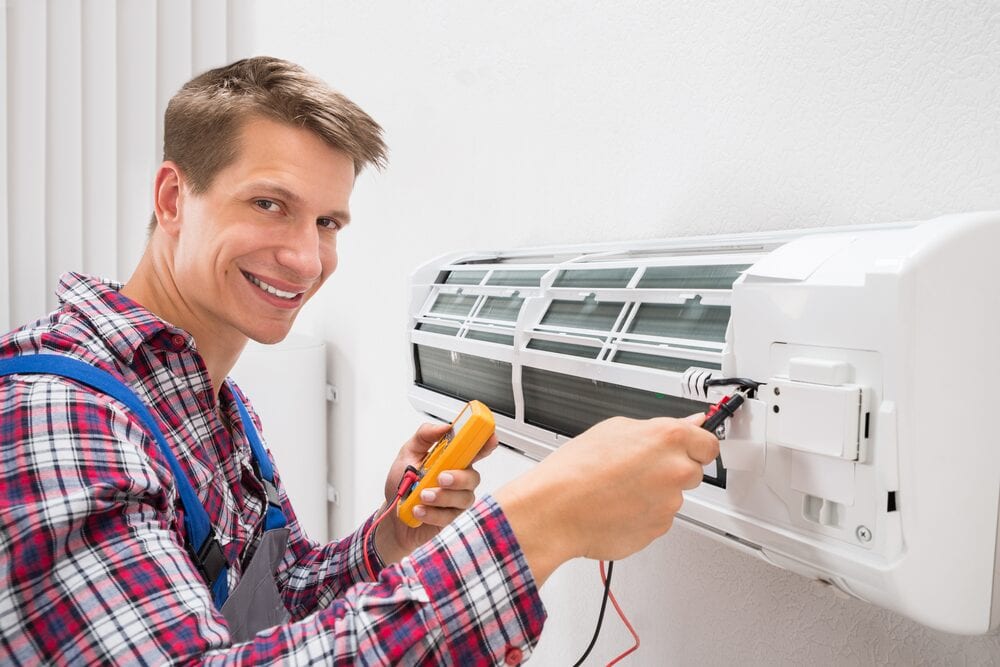 The essential part of an AC maintenance is to identify if any wear and tear are there that may trigger any repair hazards in the foreseeable future. So, checking the entire AC unit system will be the first thing an HVAC technician will do. During air conditioner maintenance, he will ensure that everything is running efficiently and smoothly and there is no need to replace or repair any component. An overall checkup contains indoor and outdoor elements of the AC unit. An HVAC technician will:
Check for the proper refrigerant level

Inspect parts such as evaporator, condenser, and compressor

Check the drains that include the condensate drain and tray

Inspect different electrical components such as wires and circuits
In case an HVAC technician finds that the water panel and air filter have to be replaced, he is more likely to replace these components. If an HVAC expert identifies any problem that does not need immediate repair or replacement, he/she will let you know, and you will have enough time to manage the work.
Cleaning of all the components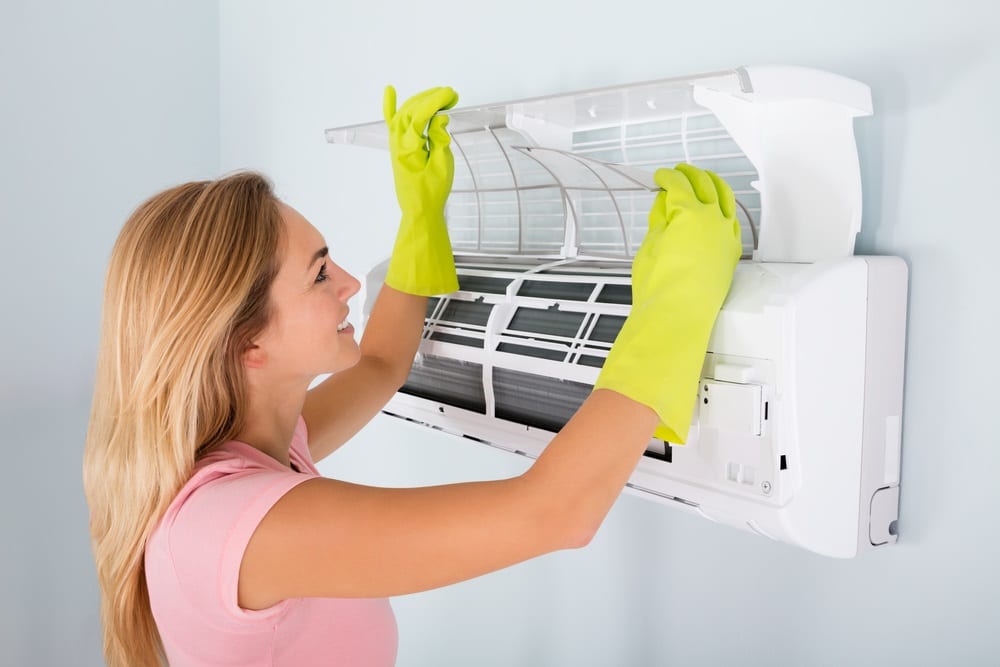 Although there are a few parts that you can clean by yourself, air conditioner maintenance is a must. An HVAC technician will clean the elements of your air conditioner that you are not able to do. It is essential to note that not each AC component needs to be thoroughly cleaned on every air conditioner maintenance. But some vital parts require it to be done regularly. For example, an HVAC technician cleans the coils of the outdoor unit with the help of particular equipment such as chemical foam to make sure that the system runs at its highest efficiency. The technician will also check the evaporator coil of the indoor unit, and if it is required, he/she will clean thoroughly.
Additionally, he/she will clean the dusty motors and changed clogged air filters. If you live in a high humid area, the AC condensate pan will probably collect a substantial amount of moisture. Algal growth in the air conditioner's drain or corrosion can make the drain overflow that can shut down the system and promote water damage in your home.
Repair parts if the need arises
The air conditioner experiences various kinds of wear and tear over time, that is normal. These can include stretch bells, loosened screws and de-lubricated components such as ball bearings. During air conditioner maintenance an HVAC technician will consider these together with other little problems which may have cropped up such as aligning and tightening of belts or replacing worn parts, etc. In addition to the tune-ups, an HVAC technician can recharge the refrigerant or fix bent fins by using an extraordinary comb, amongst others. He/She will check if the air conditioner thermostat measures the temperature correctly and recalibrate in case it is not.
A written report of all the work done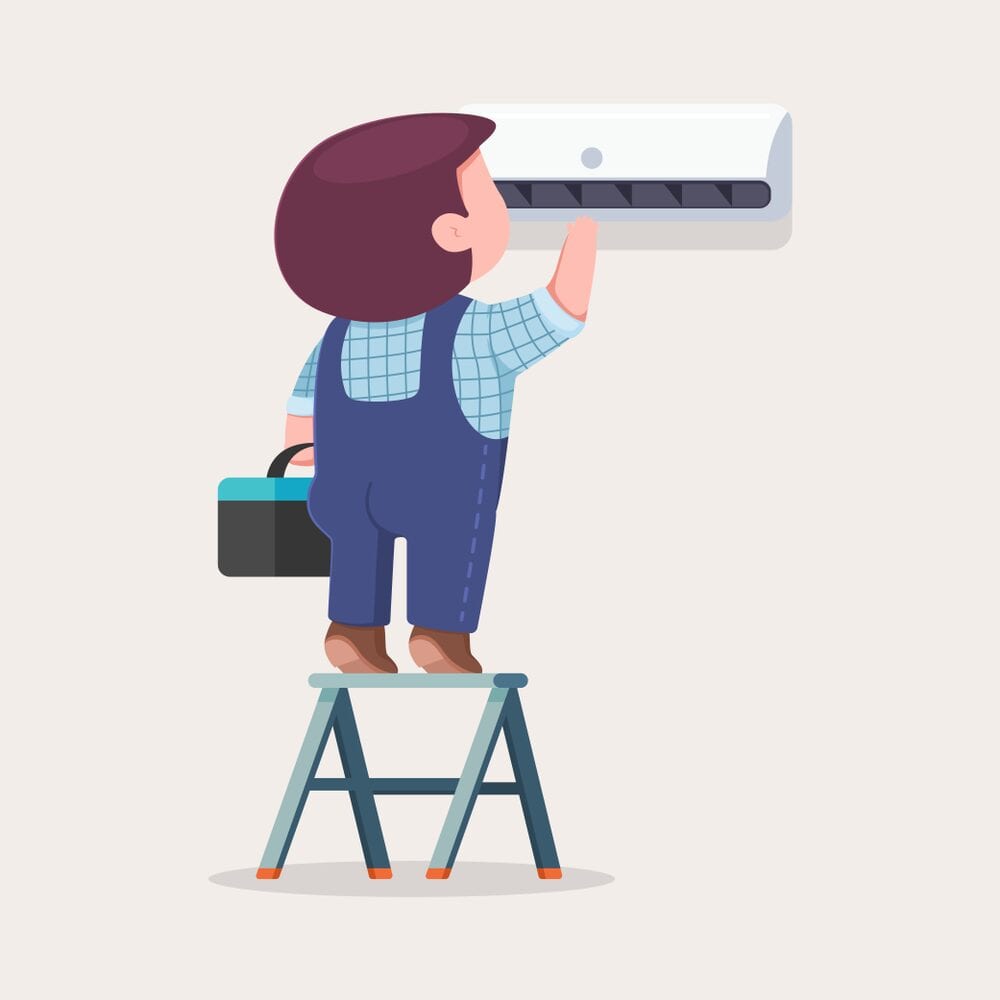 After all, the technician will perform a safety check to determine whether the AC unit is entirely safe for you to use or not. Once the technician completes all the steps of inspection, he/she may give you recommendations related to repairs and improvements that will help to enhance both lifespan and efficiency of the AC unit. At the end of air conditioner maintenance, the technician has to provide you with a written report that summarizes what air conditioner maintenance entailed and the issues, if there are any, along with repairing works that were performed. It is so essential for your reference, especially if any problems arise immediately after the air conditioner maintenance.
Why should you maintain the AC unit?
To make sure proper efficiency
For most of the homeowner who has an AC system, energy efficiency is one of the most essential priorities. Unluckily, a lot of people suppose, since their AC cools or heats their house without any noticeable problem, everything is excellent. But, this recklessness takes a toll on energy costs later on. In case you have not thought about air conditioner maintenance over time, you can find that the AC unit provides you with poor efficiency. Do not forget that a neglected air conditioner system loses its ability more and more to keep a house comfortable at an efficiency rate as it did before. An inefficient air conditioner can make you spend a lot of money on monthly energy bills. Preventative air conditioner maintenance will help you to reinstate the AC efficiency that will prevent any spike in your energy costs in turn.
To avoid maintenance emergencies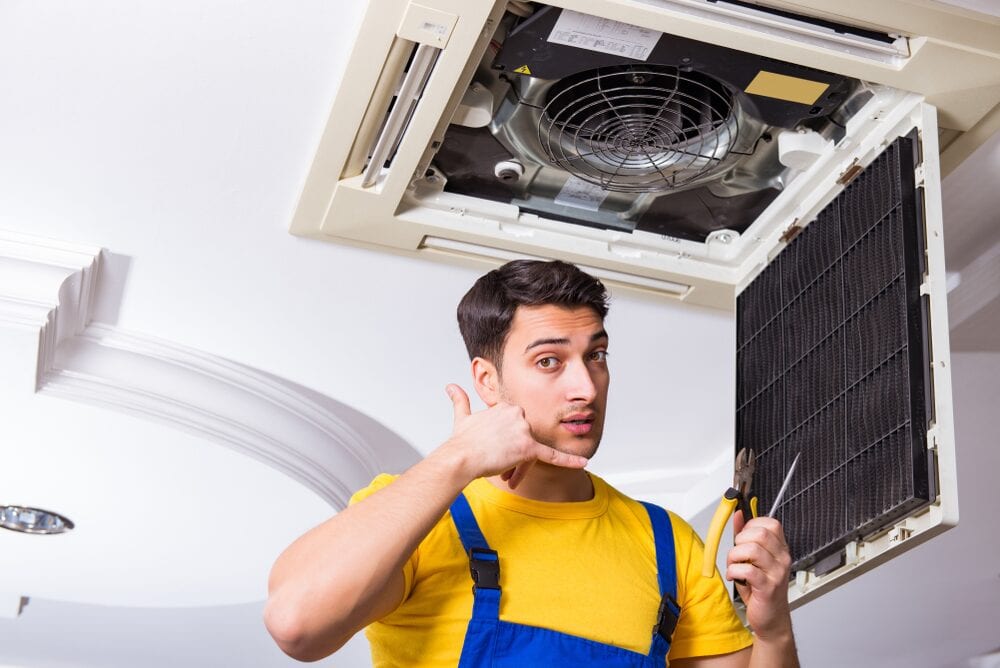 Like any mechanical appliances, air conditioners break down, when they consistently need to run at their hardest level. For example, you have organized a party in the middle of the hot summer day, and the doors are opening and closing for hours on end. In this case, The AC unit has to run hard to provide the room with cold temperature, and it increases the possibility of the AC system failure if it is not maintained accurately. After all, people want a trouble-free air conditioner system that performs optimum efficiency through the cooling and heating seasons. It is so inconvenient and uncomfortable when the AC unit shuts down on a frigid winter night or hot summer afternoon. Unfortunately, it breaks down when you need the AC system the most. Accurate air conditioner maintenance can significantly help you to prevent sudden breakdowns and emergency maintenances.
Increase good indoor air quality and safer operation
If you do not spend some time to air conditioner maintenance, your house can experience a degradation of the entire air quality. Clogged air filters and dirty ducts can quickly place toxins and bacteria in the air that you and your family breathe. For instance, if there is a crack developed by the furnace of the AC unit in the heat exchanger, the air conditioner can contaminate the air with carbon monoxide gas. Additionally, electric HVAC units may trigger short circuits that can lead to critical fire hazards if it is not taken care of accurately. To put it all in simple terms, making sure your family's safety is another essential reason to schedule yearly air conditioner maintenance. So, if you have not planned, visit AFR Dynamics, it is the ideal time to contact us and schedule an appointment.