Guidelines For Picking The Finest Scottsdale Air Conditioning Service
March 04, 2019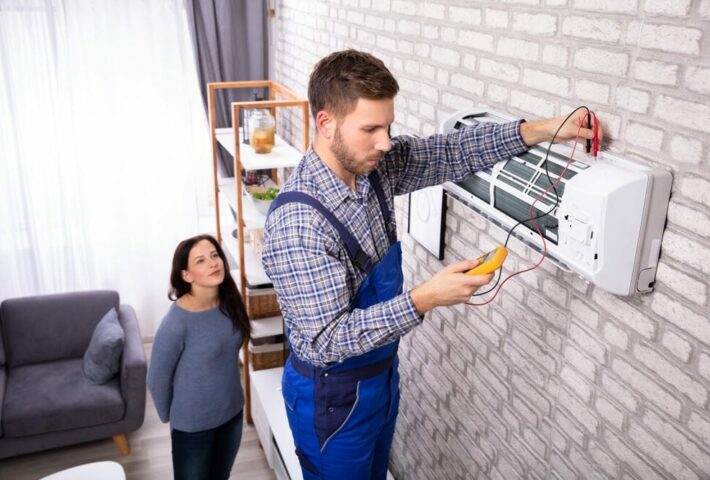 With a humid, dry climate in Scottsdale Arizona, finding the right air conditioning that will keep you cool and last a long time is very important. There are many Scottsdale air conditioning service providers in the area so it is vital to pick the right one that can guarantee you a quality service. At AFR Dynamics we have a leading team who are not only skilled but also possess the core values of the business built around integrity, honesty, professionalism, and care with 100 percent customer satisfaction. With so many Scottsdale air conditioning service providers to choose from it is essential to consider all the factors.
If hot summer weather makes you sweat, you are not alone. Reports show that around 75 percent of U.S. homes use air conditioners, and 90 percent of newly built houses are equipped with central air conditioning. Moreover, eco-conscious consumers will be happy to know that today's air conditioners are better at energy-efficiency, which means they cost less to operate while keeping you fresh and warm if needed all year round.
What to look for when picking the air conditioning service in the Scottsdale area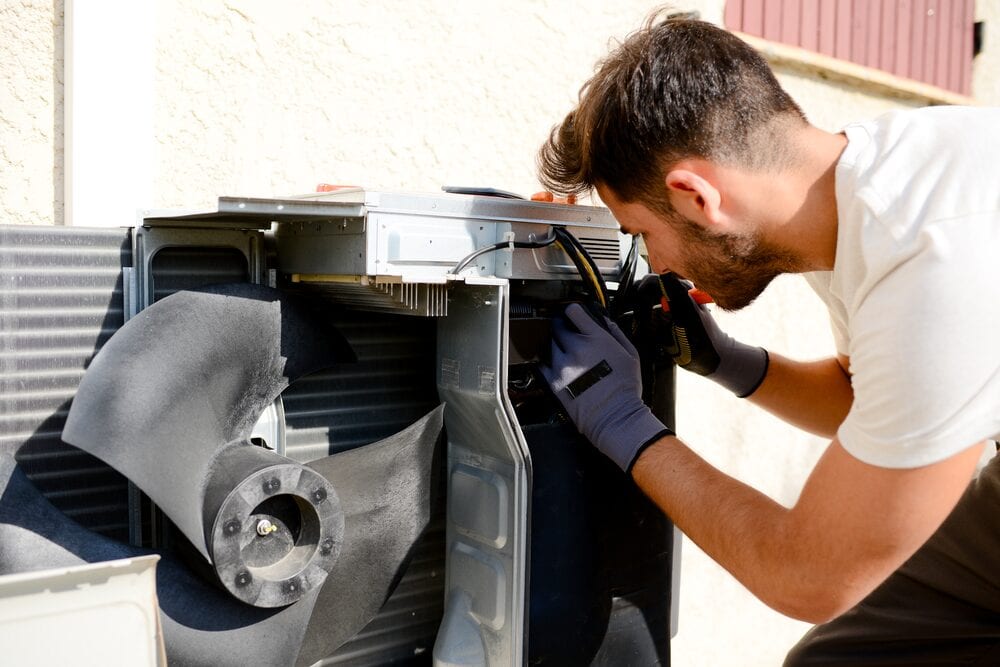 There are many you need to consider when purchasing an air conditioner because each has different efficiency, price, and cooling ability.  If you are looking for the right Scottsdale air conditioning service to provide you the air conditioner for your house or any other place the following tips will help you choose the ideal one:
Experience – A company with a good experience must be your first choice when looking for Scottsdale

air conditioning service

. The experienced company would make your service straightforward and quick, as well as, an advanced tool to take care of air conditioning.

License – Choose licensed professionals for the service. The license is a proof, that company workers have received proper training for the job. Air conditioner company service with advanced training experts can help you

maintain

the

air

conditioner

and provide you with a quality service if you need an

air conditioner repair service.

Warranty – is another thing that people look for before buying an air conditioner. Most of the famous brands often provide a 12 months repair or exchange warranty. Make sure your AC carrier can give you that warranty in case something goes wrong.

Specific details –

HVAC Contractors

who bid on your job should calculate the required cooling capacity by using a recognized method. These calculations help produce a detailed, room-by-room analysis of your cooling needs. Ask for a printout of all calculations including ductwork design to get the most accurate data.
Choosing what is right for you can be a hard task. At AFR Dynamics, we install and repair air conditioners for a reliable price.

Why choose us?
All makes and models install, and repair are backed up by a strong warranty
We offer the same day emergency repair service at no extra cost so that you do not have to go a single day without a comfort you deserve.  Our experienced technicians will help you solve any air conditioner problems you might have.
AFR Dynamics provide quality ductwork based upon load calculation, air balance and considering your comfort. For us, it is vital that our customer receives a maximum efficiency for each and dime they spend. What many Scottsdale air conditioning service's don't do is provide you an efficient solution with a guaranteed quality as we do.
AFR Dynamics – one of the most exceptional Scottsdale air conditioning service, will provide you with competitive prices for the leading AC brand with professional installation. Our technicians are licensed and have certificates to back that up.
Special financing options available
As one of the qualities Scottsdale, air conditioning service providers we understand each financial situation, so we provide our customers with financing options.
As well as:
Fast response time

air conditioning 24/7 service

support

No extra charges after hours

Cost-effective diagnosis

2nd opinion at no cost
Tips for selecting the right air conditioner

Making the right choice is never easy, and many things need to be considered when choosing Scottsdale Air Conditioning Service as they all differ on price, efficiency, and the cooling capacity.  If you are looking to purchase the right air conditioner for your home or office, these tips will help you:
Always Shop Off-Season – Most people often tend to purchase their air conditioners during the summer, which is when the prices are too high. However, instead of buying air conditioners in hot weather, you should aim to purchase them in the colder months. Many of the Scottsdale air conditioner services offer discount offers and promotions on air conditioning units in winters.
Select a Reputed Brand – You can find air conditioners from many different brands on the market. You must carefully look for the one that meets your need on a budget. A smart choice will be to go with one that offers maximum energy savings together with high cooling performance in companies that provide air conditioning service. We do not recommend you buy an air conditioner from cheaper brands; only go with brands that have a reputation for being reliable. Do not be scared of making a significant investment, as high-quality air conditioners will help you save money on

Air conditioner repairs

over the long run.
Measure Your Room – You should always measure the size of the room that needs to be cool in your house. Your air conditioner should be chosen with the right cooling capacity depending on the size of your place. If you select a unit that has a lower cooling capacity, it will be able to maintain your room fresh. If a unit has a high cooling capacity, it will turn off and on frequently. You can get the right advice from our 24/7 support, who will answer any question you might have.
Select the Right Type – You have to make a smart decision while selecting the type of the AC for your home in the Scottsdale area. Decide whether you want to buy a split  AC or a window one. Nowadays, many air conditioning service providers also offer portable units that do not need to be mounted to operate, which allows you to move them wherever you want around the house. They are on wheels which allows you to place them in any room of your choice.

Window air conditioners are the cheapest

option of all but their energy consumption is often way too high, and their cooling power is smaller compared to split air conditioners.  Select the right air conditioner depending on how much you want to spend, matching your requirements and enjoy the fresh air in a hot summer.
Consider the

BTU Output

– BTU output determines the cooling power of an air conditioner.  You aim to select an air conditioner that ensures excellent ventilation and cooling of your room. If you choose an air conditioner which has a very high BTU output, is too effective and, it will not be able to dehumidify. If you choose an air conditioner that is too powerful and has excessive BTU output, it will not be able to dehumidify. The selection of BTU output depends mainly on your room's space.  Before buying an AC, you can get help from any reliable Scottsdale Air Conditioning Service. AFR Dynamics can help you make the right choice of the air conditioner by comparing your room or house space with the BTU output of the air conditioners. The ideal number of BTU output for air conditioners is usually about 1,000 – 2,000 BTUs.