How much does air heater repair cost?
March 11, 2019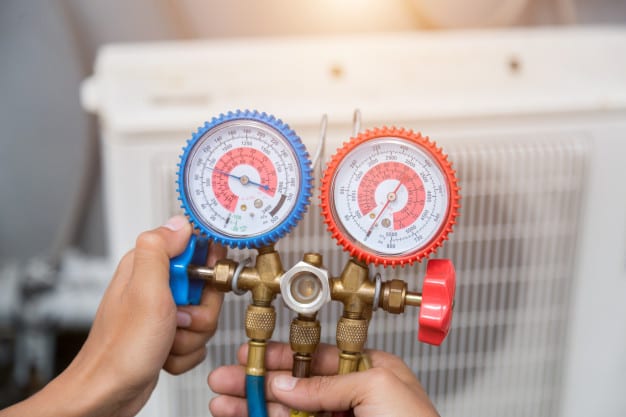 It is a great pleasure to feel the warmth of your home during freezing days. Most of the people use air heater or HVAC in the winter and air heater or HVAC also technical equipment which needs some maintains for a while. Air heater also consist of different parts which after some time worn out and requires regular maintenance. So when people face the same problems relevant to the air conditioner or air heater they are looking for air heater repair service or contractor to get rid of the current issue. In this case, the majority of the time, people try to find air heater repair service or contractor which provide high-quality service and affordable price. It is compulsory as wrong diagnose or precaution could cause an additional problem and of course, loss of the money and time. We even do not remind the stress of the homeowners.
The problems related to air heater which need professional service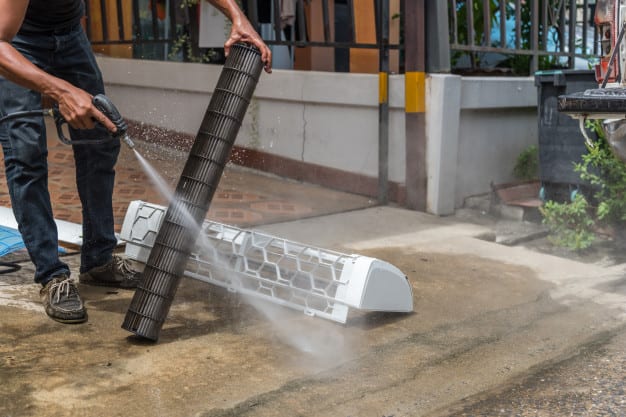 As we mentioned above, there are several common problems based on air heater and HVAC. When we experience these issues, we are looking for air heater services and prices as well. The repair prices are different depending on the problem. In this topic, we will inform you about the air heater repair issues and costs. Besides, the brand of the air heater also plays a significant role in this case. Depending on these factors, the air heater cost could be from $53 to $900.
Which factor you should pay attention before spending your money in vain
If your air heater could not perform properly, first of all, pay attention to the lifespan of the air heater before looking for air heater repair. As the average lifespan of the air heater is about 15-20 years. After these periods the performance of the unit is slowing down. So as you see, if your unit's age more then 15 years or more, we recommend to replace it with a new one. It helps you save your money from the extra expenditure.
Which kind of issues required repairment or precaution maintenance?
There are some details which you should pay attention to extend the lifespan of your air heater. For instance, with the frequent and regular maintenance, the homeowner could minimize the repair cost, and there are some of these maintenance items which the homeowner should attend. Clean coils, changing filters and annual checkups, refrigerant leak are some of them. All of the air heater units are various, and the repair costs are varying depending on the damage. A new filter might cost about $20 and refrigerant leaks repairment could cost approximately $1,600.
The consequences of the postponing repair service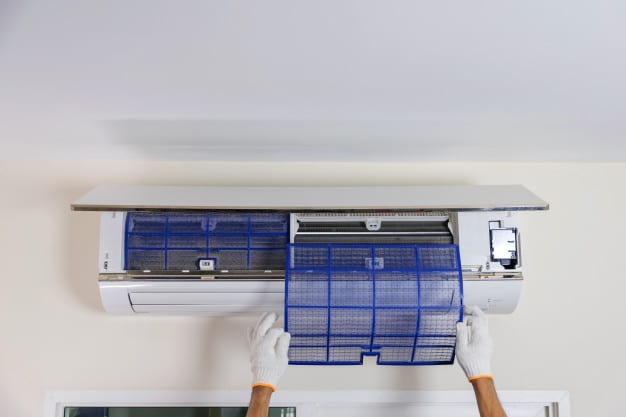 It is a potential risk to delay repairment. As you imagine, postponing repairment increases air heating repair cost. So we recommend getting professional help in time. Fix the problem in time prevents the customer from extra payments. Doing replacement on time also could help you save significant money, as the average air heater repair cost is more affordable than to install a new one. The new unit might cost about $4,700 and even more depending on the model and performance of the equipment. So let's accept that in this case, repair or replace damaged parts sounds more suitable.
How the size and efficiency of the unit influence the repairment bill?
The size and efficiency of the unit also play an essential role in the repairment bill. The new equipment counted more efficient, so it lowers the average cost of air heating repair service. Also, high-efficient repair cost could be valid for the customer. Why? Because, in such kind of case, you save monthly electric and gas energy costs.
Moreover, large size air heating unit requires more attention and work than the small one. Besides, try to get the proper size of the unit for your home. Otherwise, it could cause additional unwanted problems. So do not miss the annual repair procedure. If you have any problem, in this case, we recommend getting advice from professionals.
How to avoid air heating repair cost?
To avoid repair cost, you need to take care of your unit frequently. Even precious protection once a year could help you save unit from possible trouble. So, you can find maintenance tasks are below:
Change the filters. To replace air conditioning filters cost about $20. It had better change filters when they get dirty. You can do it once a month or twice a year. It depends on how frequently you use the unit.
Additionally, do not forget about the thermostat. Decrease the temperature when you are away from home. Less charge of the equipment keep you away from repair expenditure. Also cleaning air ducts and coils decrease the air heating repair costs. Doing annual checkups could save your money as little as $100 from air heating repair service. All of us use air heating equipment in winter and furthermore, we could not go without it. So it had better take care of precaution protection before the winter season. Because it is comfortable and most affordable. Most of the people tend to do repairment in October or January. You can prevent problems by doing necessary repairment procedures before something goes wrong.
How much does it cost air heating repair services?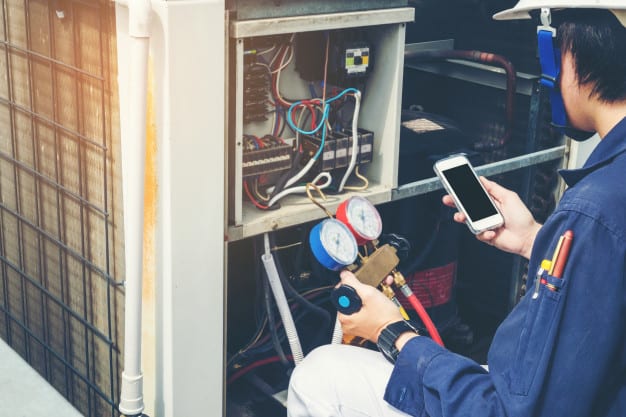 So we pick some repairment service cost for you. For example,
New thermostat: $115 – $470;
Refrigerant leak repair: $200 – $1,500;
Replacement Unit Coil: $1,900 – $2,900;
Compressor replacement: $1,350 – $2,300;
Refrigerant Recharge: $250 – $750;
In case, prices could decrease depending on repair contractor.
What do you need to know about air heating repair service?
There are lots of local air conditioner and HVAC repair and installation service. First of all, try to get more information about the HVAC contractor you want to work. It would be better to research the services and prices of the company offers. Also, check the reviews of the customers who get technical assistance from the contractor. All of these factors will help you choose the best air heating repair service.
Which air heating repair service is the best?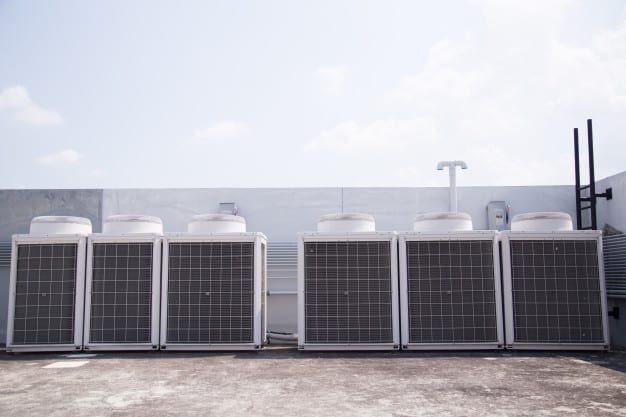 Life is quite hard without air conditioner and HVAC. But the proper issues related to the repairment is inevitable as well. So in this case, to choose the best heater repair service is another problem. Even if you follow the maintenance tasks above in the same situation, you need professional assistance. As an air heating and cooling repair and installation service contractor, we offer all type of support you need. AFR Dynamics presents various services, like air conditioner, heat, electrical services.
Why AFR Dynamics?
-Fast response;
-Affordable prices;
-All kind of repair, installation, maintenance services;
-Effective diagnoses and solutions;
-highly-skilled and licensed technical experts;
-Satisfied customers;
As you see, AFR Dynamics present everything the customer looking for. So do not delay the issue based on air heater repair or HVAC installation and contact us. Our professional staff help to take over the problem and solve the issue. Our professional experts are equipped with all sort of maintenance for repairment and diagnose service. You could benefit from our suitable offers. We try to do our best to please our clients. As a company, we believe the Win-Win principle and AFR Dynamics always update services to answer all requirement of the clients.