How to clean a Central Air Conditioner? Easy Tips From the Professionals
April 30, 2019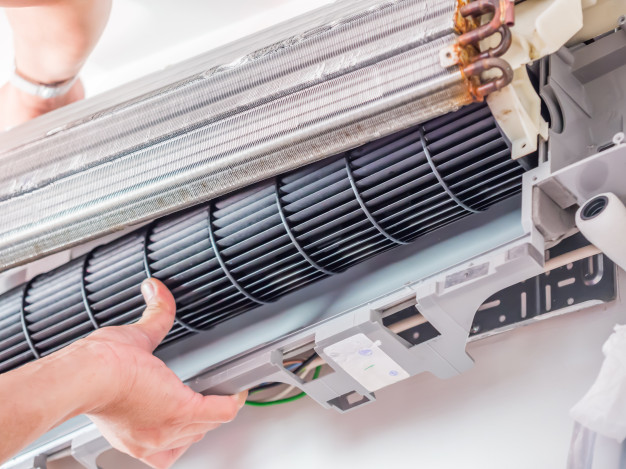 Before spring comes around and hot weathers start to appear more frequently, there is an issue that most people take for granted and it is cleaning of the central air conditioner. There are tons of people who still do not have any clue about how to clean a central air conditioner, and the primary audience of this post should be those people because, in the next paragraphs, we will elaborate on the issue of central air conditioner maintenance and cleaning tips. Before getting into the topic of how to clean a central air conditioner let's briefly explain the facts which lead to the question of why you need to clean your central air conditioner.
Why do you need to consider the cleaning of your air conditioner
Air conditioners are designed to maintain the process of circulating cold air throughout your apartment. Just like any other technological device its maintenance is essential. After being useless for several months especially in the winter season, air conditioners may get broken that is why you need to check it before using it in spring and summer. This issue should not be overlooked because by maintaining your air conditioner unit you are saving time, money and also preventing your central air conditioner from breaking down.
To get the answer for the previously asked question of how to clean the central air conditioner, you need to know why it's needed. To increase the lifespan of your air conditioner and get comfortable in the long run you need to do the maintenance of air conditioner units from time to time. You need to ask a professional technician to come and check your air conditioner and find minor issues that went undetected for maybe several years of use. For instance, if you hire a technician to fix bugs in your air conditioner and clean it will cost around 100 to 150 dollars. Imagine a case where you have not cleaned your air conditioner, and there was a little refrigerant leak because of that. Then what happens?
If you do not fix it right away, a minor leak in refrigerant will become a massive problem because it will eventually it will damage a compressor of the air conditioner which will cost you more than 1000 dollars to fix. Cleaning of the central unit of the air conditioner before the issue gets serious is essential because if you wait until it gets damaged and there is no easy way to recover from that, then you will risk your money and comfort of you and your family members just for not completing minor maintenance issues.
How to clean the air conditioner to avoid problems regarding your central air conditioner unit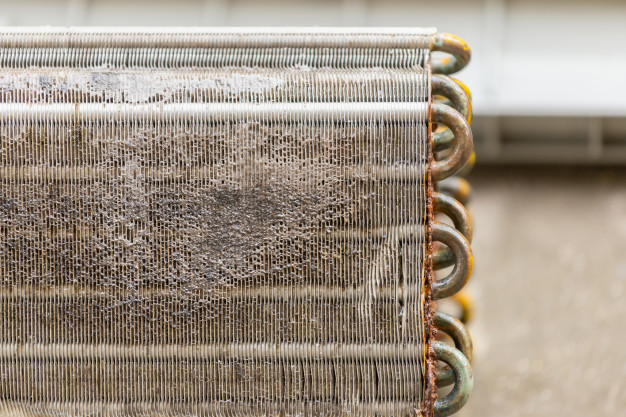 Cleaning process of the outside unit
Most of the times central air conditioners have two parts; that is an outdoor unit which is consisted of air compressor and heat condenser and mainly located near the place of your house. Another one is an indoor unit which is evaporator, and it is located near your furnace in the house. In a few steps throughout this paragraph, you will learn how to clean central air conditioner units separately. Let's start with the outside unit of the air conditioner. There are some tools that you need to have before starting to clean the outside unit of your air conditioner.
The first tool is the coil cleaner for air conditioners. The second one is a vacuum cleaner that has a soft brush attached to it. The third tool that you will need is a water hose, and the last one, of course, the gloves, clothes and some tools to protect your eyes. Before the cleaning process starts, you need to switch the thermostat to off mode. Then you need to look for the electrical disconnect. This part of the air conditioner can be found on the exterior wall of the AC unit. After finding it, open it and turn off your air conditioner. You need to pull the plug out to prevent risks regarding electricity. Be careful while doing it and use gloves. Then you can wipe dust and debris out of your outside unit of the central air conditioner.
While not bending any of the fins, try to vacuum the condenser. You will encounter a lot of dusk, grasses, and leaves while cleaning your air conditioner. So by using water hose spray, clean them carefully. After doing that take coil cleaner and spray it on outside unit of your central air conditioner. Then wash the coil cleaner with the help of a water hose. These steps will help you with the maintenance issue of the outside unit of your central air conditioner. Make sure to follow these steps and clean outside unit of air conditioner at least once a year. By doing so, you will avoid any discomfort regarding the cooling system in your air conditioner in hot summer days.

Cleaning process of the inside unit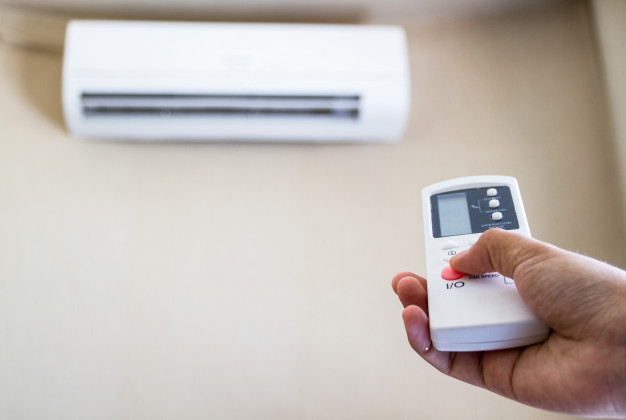 After explaining the ways how to clean a central air conditioner outside unit let's talk about the inside unit. Before starting the cleaning process make sure that your air conditioner is turned off. The tools for cleaning the inside unit of the central air conditioner are coil cleaner, water spray, and air con bag. The first step is placing the air con bag in the below part of your central air conditioner unit. Carefully try to open the front cover then start removing the air filters.
After taking filters out, you need to wash them with water and then keep them aside to let them dry. Then with a water sprayer, spray rotary blades and keep them aside too. After completing all of these steps switch off your central air conditioner and wait until the air con bag keeps water that is sliding from an inside unit of your central air conditioner.

How often do you need to clean your air conditioner?
If you have an air conditioner, you would like it to work correctly to enjoy fresh air in your house in the summertime. As it is mentioned above, maintenance is essential for longevity issues regarding central air conditioner units. If you are not able to clean it by yourself, then ask a technician to come and do it. Another critical issue is to know the time frame for cleaning the air conditioner. It is estimated that up to twice per year you need to check the AC maintenance and clean the central air conditioner. Efficiency and effectiveness of air conditioner depend on proper maintenance. The filtration system can be slowed down because of the debris and dust that keeping it from working correctly.
At that stage of an issue, the air conditioner will face problems regarding intake; that is why the less cold air will blow from fans. Make sure to avoid it before the debris and dust made huge layer on your central unit of an air conditioner. Now you are aware of the ways how to clean a central air conditioner and how often you need to clean it so do it and enjoy hot summer days while sitting at your house with your lovely ones.