How To Save Energy If You Use Air Conditioning Daily
May 01, 2019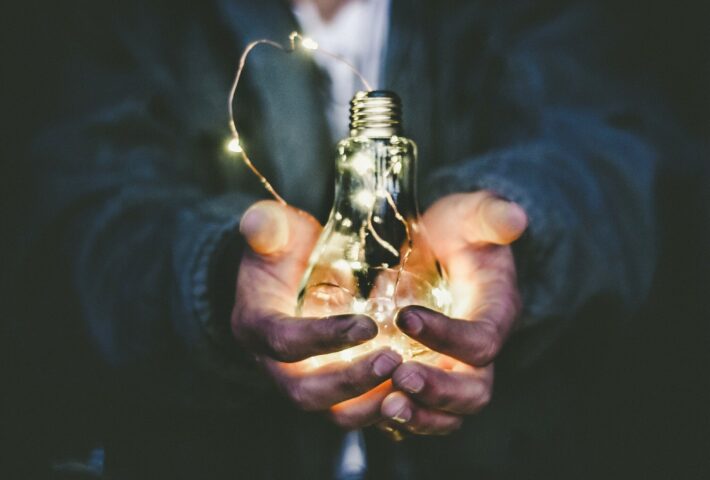 Save energy on air conditioning has been a talk of the town for nearly a quarter of a century. There are several recommendations to solve this issue. It'd be better if you check the total amount of energy it uses on average – make a comparison of the amount of electricity used by a variety of different brands. Don't forget to take into consideration the measurements of house or building and make sure if there are any other sources of central heating. Save energy on air conditioning recommendations in the course of utilizing.
Power inverter models with an adjustable frequency drive (AFD) are available to choose – For an automatic variation of the compressor's speed an air conditioner has an AFD installed on the device display. When there is an urgent need to cool the place, it works at the highest rate, and it runs at the lowest rate when the cooldown isn't critical for you.

To pick the machine of suitable capacity is of great importance
If it's quite massive for your house/building, it'll provide your area with short circulation terms while it'll turn on and off automatically, that consumes a good deal of energy. On the other site If the air conditioner is not big enough, it'll be forced to overwork to generate the right temperature. Take proper measurements of the machine before you purchase it.

You can compare energy consumption labels which are typically presented by the number of stars, basically from 1 to 6 stars, according to the efficiency of air circulation capacity. So the number of stars on an air conditioner reveals, the energy-efficiency quality of device, the more efficient your conditioner is, the more economical it'll be to run. Air conditioners labeled 7-10 stars are casually related to hyper-efficient air conditioners.

All openings would better be closed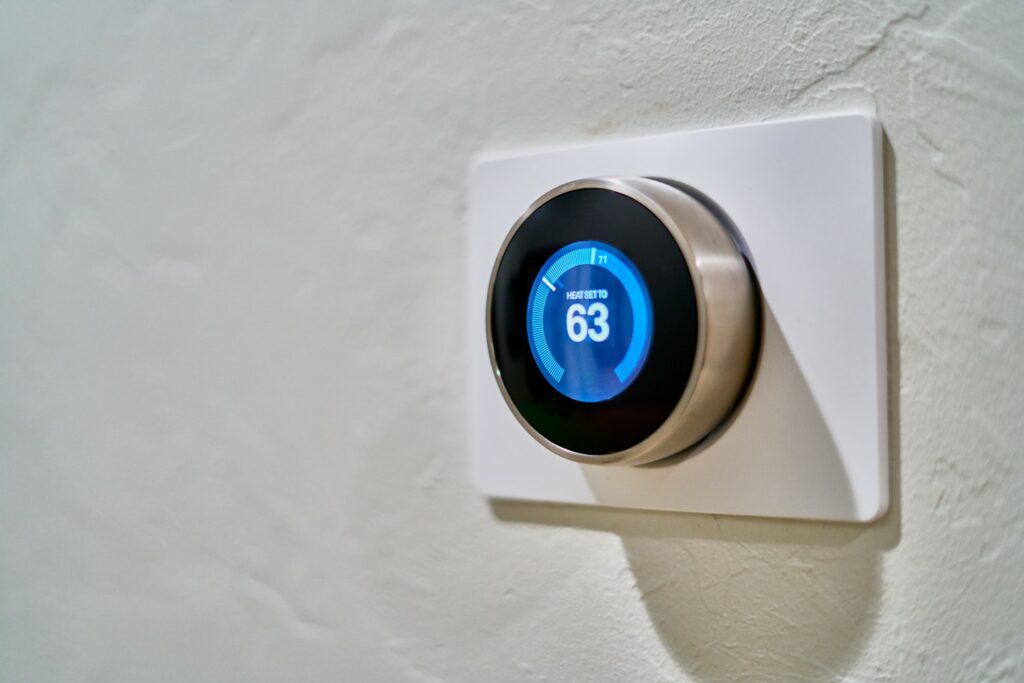 This stops both, hot or cold, non-conditioned air from leaking, and simultaneously it prevents the machine from overrunning. Make sure that the temperature at the area you're conditioning is at the least possible degree – It could be done by keeping the openings of other rooms closed. You should also be aware that vent holes and thermoregulators are separated from one another in the right areas.

Always examine the inside and outside temperatures – Despite the external heat or cold, don't let it be in the area lower than 8°C less of that is outside.
Additionally, If you wish your costs to be lower, eliminate the contrast between the internal and external temperatures. You can do this by fixing your thermoregulator at the upper, convenient temperature in the summertime.

Save energy on air conditioning could be achieved through the temperature arrangement according to the season – basically to settle your thermostat on average temperature from 24 to 26°C in the summertime and from 18 to 20°C in colder seasons could cause you no discomfort. For example, storeroom – that you use occasionally, 16°C quite preferable in cold seasons as autumn and winter.

If the set you set the thermostat at the coldest temperature
Your home can consequently make you suffer from overcooling rather than assisting to enjoy your comfort zone.

Use the efficient condition
Maintenance of moderate AC temperature in particular circumstances will bring down energy utilization. In case you have a primary cooling system or heating system, by using the district options, it's possible to regulate the direction of the airstream to only needed areas of your place which is practical for save energy on air conditioning.

If your building or house is provided with a central ventilation system, make sure that the fan turned off with the air compressor – Use fans in individual rooms and choose the 'auto' option on the machine setting screen.

Use portable fans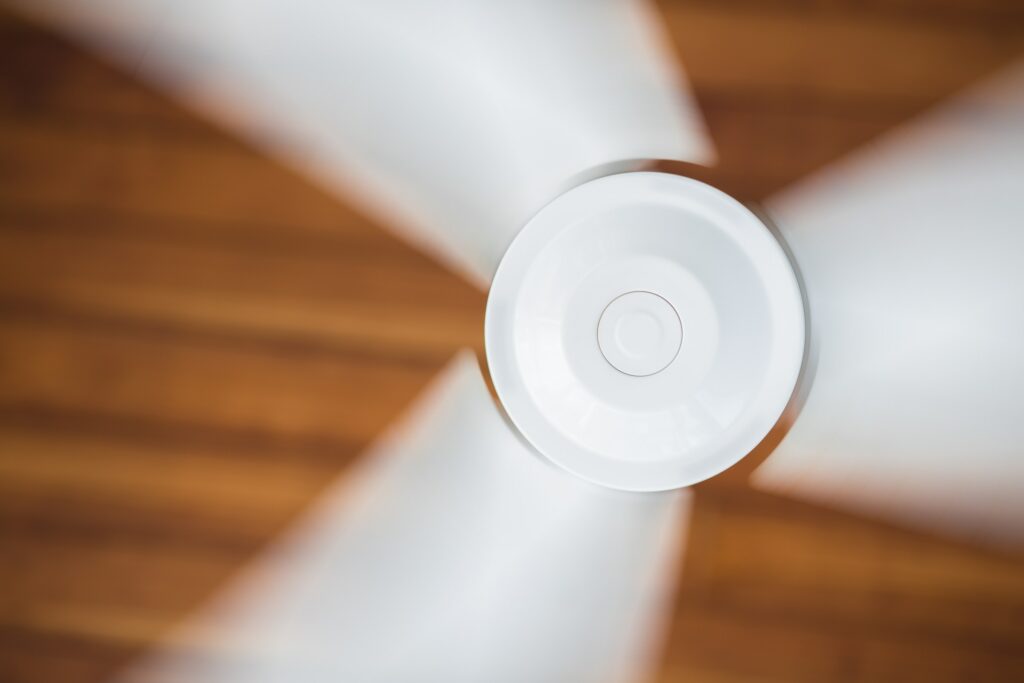 To cause the air circulation faster and more appropriately in every part of your living/working place make use of fans together with your air conditioner. Late night or morning is optimal periods for ventilation – Keep the holes closed during the daytime and open them after midnight, close to 5-6 in the morning to refresh your place. When it's cold outside turn your air conditioner off – Disclose the holes to let fresh air enter.

Avoid high usage of other interior heating pieces of technology – Ovens, PC, TV, even lights are typical examples. Overusing is characterized by burdening the device in the course of overheating in the area, so stop utilizing them when not needed.

Another convenient method for saving energy on air conditioning is the usage of energy-saving light bulbs and similar energy-efficient office equipment – In comparison with less-efficient products,- they aren't producing so much heat. Compact energy-saving light bulbs and light-emitting diodes could be the right choice for you. Initially, they cost more than traditional incandescent bulbs, but their longlasting lifetime saves you money.

Your ventilation machine runs when you need to use the room. If the speech is about business centers, during the off-business period let your device relax – So, use it when only needed.
One of the most modern and convenient ways to save energy on air conditioning is to set time-regulators – By using timers, you can change the frequency rate the air ventilation system operates. The system will act according to the reaction to the presence or absence of people in a place.

There is a variety of thermostats, so programmable ones are the right decision
This is practical for commercial properties because the system will start and finish air conditioning operation according to the strictly scheduled timetable.

Provide stable air stream around the internal and external units – Avoid blocking the inside unit if needed to broaden space around, and also keep the filter clean. As care for the outside part of the machine, you are better to remove dust frequently, as it may obstructions for the air flow, the same as any objects around the device that are preventing the airstream.

Keep the outside unit protected from the sunlight
Use any covering to make sure that the device doesn't get overheated. It is necessary not to confuse the thermostat and temperature sensors – Presence of any temperature-rising pieces of technology that can harmfully influence sensors of your device, so, store them as far from each other as possible so not to make an impact on the unit sensors.

Pay high attention to the humidity level in your place don't let it get increased – Letting evaporation dominate in your home can result in the unsatisfactory performance of your device. Only colder periods of the day such as evening are preferable for that. Be aware that the ventilation system isn't suffering from air loss – In contrast, produced air that flows out from ducts can cause unsatisfactory results.

Energy-saving ads
Save energy on air conditioning recommends to choose green devices – Have a look at the "ENERGY STAR" labels on products and compare labels presenting guidance. An outstanding difference between standard models and air cons with these labels is the superiority in electricity-efficiency. Overall, environmentally-friendly air cons use up too much less energy than older brands which is a quite high advantage.

Use a ventilation system that is provided with heat recovery  – This will use lost energy from consumed air to produce fresh conditioned air. Waste heat must be reused immediately– in case heat-producing processes like baking takes place in your business or in a place you stored the air con, to capture lost heat make use of heat recovery option.

Get your home insulated
It is useful to reduce noise pollution, and finally, such home will need very little additional heating and cooling. For that, pay keen attention to roof spaces, ceilings, walls, and pipes construction.

Install double-glazing windows –It is one of the best forms of insulation, which prevents home heat from loss through single-glazed windows. … It works to reduce excess moisture on your window panes. You will get rid of the noise. For natural light ingress, which is fantastic during winter uncover the windows. However, think about using shaders in sunny terms.

According to the local climate if there is a need for humid protection vaporizers can assist – If you require moist control, this will provide you with the comfortable environment when it's scorching, so you will not need to purchase big and expensive cons.

To reduce energy waste try out economizers
To tell in in simple terms, an economizer is a heat exchanger. The fresh air from outside will be taken to refresh the interior, in this case, you don't have any urgent need to use air.

If it is impossible to control the air conditioning system with thermoregulators for different zones, different cooling and heating temperatures can be used. If there is a chance, it's essential to get your con it examined by a specialist who can approve if the cooling device is in excellent condition.

By using air conditioners correctly, you can enjoy any environs and feel comfortable. By all recommendations about, save energy on air conditioning, as mentioned earlier, you can get rid of high bills and be more eco-friendly.