How to maintain a central air conditioner? 5 handy tips
April 09, 2019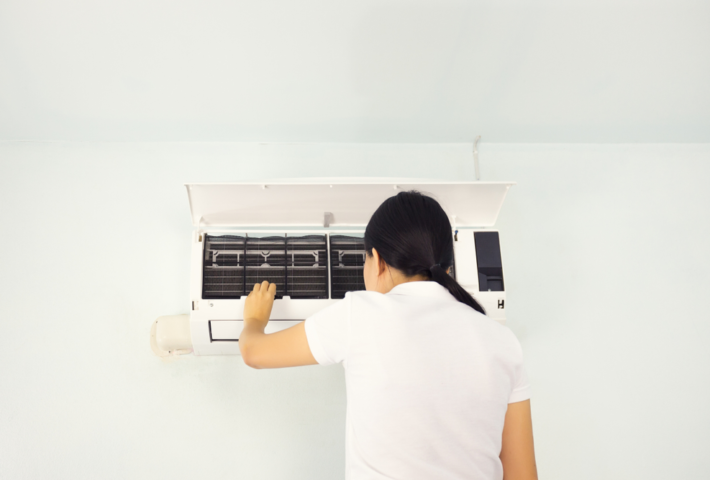 Equipment such as air conditioning has long been turned into an indispensable and highly sought-after element of each home. And this is not just a fashionable trend, but the most real salvation from the exhausting summer heat, the device will allow you to create the most comfortable microclimate in minutes. It is quite realistic to perform maintenance of the air conditioner with your own hands, but for a start, it is still worth learning some basic knowledge so that such amateur activity does not cause serious breakdowns and malfunctions. In this article, we will provide with air conditioner tips which you need to maintain your equipment. Here are the air conditioner tips for you.
But do not forget that, like any other type of equipment, climate technology requires certain attention. Otherwise, it will last very long. It is a regular, and most importantly, the right cleaning and maintenance process will allow the device properly and effectively fulfill its original purpose. 
1. Read instructions of the central air conditioner carefully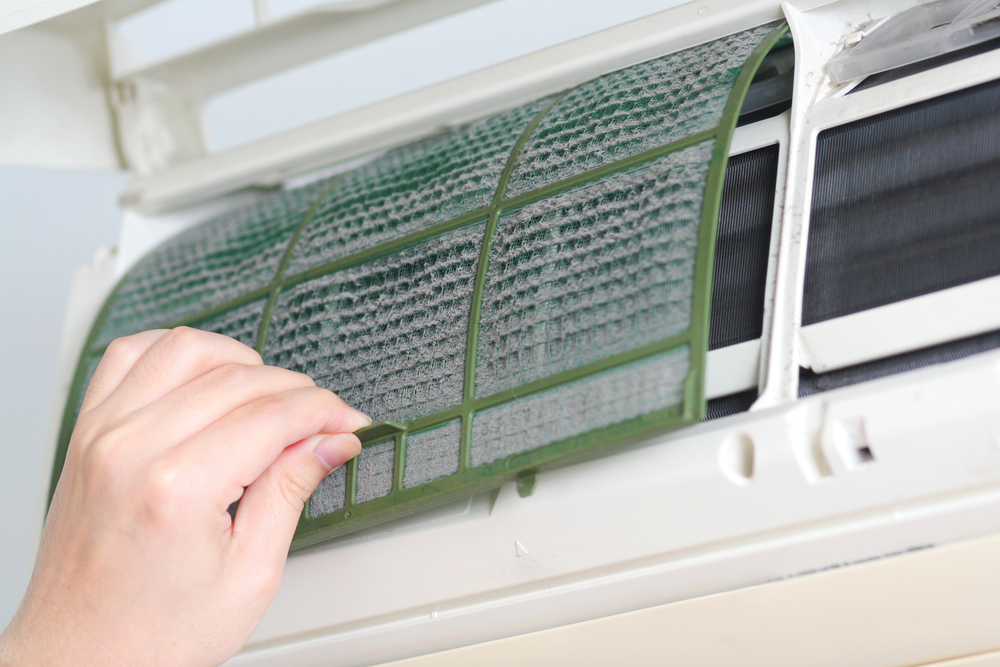 First, among the air conditioner tips, you should consider reading instructions carefully.  Because each model of air conditioners have their specific design features, as well as the rules of service. That is why it is better to preview the instructions for the air conditioner, which is provided with the climate device. It is in it that everyone will find specific and practical recommendations that will help carry out self-cleaning as competently as possible.
2. CLEANING CLIMATIC EQUIPMENT HEAT EXCHANGER IN SIMPLE STEPS
Carrying out independent maintenance of air conditioners, do not also forget about such an important detail as a heat exchanger. Even this seemingly ordinary radiator needs periodic cleaning and maintenance. So it is one the most essential among other air conditioner tips that you should follow.
For these purposes, you can use a simple vacuum cleaner, but if the device is clogged strongly enough, then steam cleaning, which can only be done by professionals, is indispensable. That is why, if there is no desire to spend money on the maintenance of the air conditioner, self-cleaning of the heat exchanger should be performed in a timely and efficient manner!
Before starting the procedure, you should get access to the heat exchanger. In some models, it is located under a special removable lid, and in other devices that are equipped with a double air purification system, the heat exchanger can be reached only after removing the filter. After the procedure, the conditioner is returned to its original appearance.
3. CLEANING FILTERS – IMPORTANT STAGE IN THE SERVICE OF ANY AIR CONDITIONER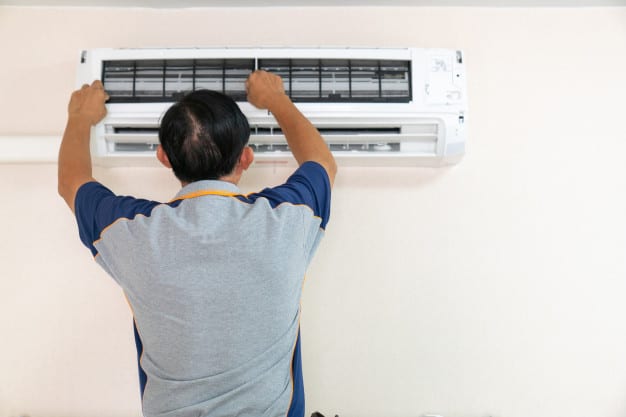 Properly cleaning the air conditioner filters should be able to each owner of such equipment, from this stage begins the maintenance of air conditioners. This item is designed to capture even the smallest pieces of mud and dust that are constantly present in the air. That is why the filter is contaminated most of all, and it needs constant and thorough cleaning. If this procedure is not carried out on time or is not performed correctly enough, the air conditioner ceases to cope with its duties and very quickly fails.
Ideally, the filter should go through cleaning several times a week, along with general room cleaning. However, the frequency of such an event may vary depending on the frequency of operation of the climate device itself.
You can clean the air conditioner with the very same vacuum cleaner. But you should know that it is possible to use such a cleaning device only occasionally since a strong stream of air alone will not be sufficient for complete cleaning.
Periodically, it is still better to clean the filter manually. However, it is not recommended to do it too rudely. Otherwise, it may break. Also, do not use in the process of cleaning and various detergents or household chemicals. First of all, they can damage not only the filter itself, but also the internal unit of the split system, and secondly, the air supplied by the device can become contaminated by chemical elements that are not entirely safe for human health. The best option is to wash the filter using warm, soapy water. There are today and special tools created for the care and cleaning of air conditioners thoroughly. Due to their special composition, this procedure will be incredibly quick and easy.
After washing the filter, do not immediately install it back into the air conditioner. İt must be thoroughly dried. After carrying out this procedure, you must make sure that all the parts have been put in their place correctly, and only after that, you can turn on the air conditioner.
4. EXTERNAL BLOCK SPLIT SYSTEMS ALSO NEED RIGHT CARE!
As we see there are many air conditioner tips which you should care for the maintenance of the equipment. Carrying out the maintenance of the air conditioner with your own hands, one should not forget about such an important detail as an external unit, which during the operation is contaminated no less than all the internal details of the climate control device. The only difference is that doing this kind of work even with very frequent use of the split system will be necessary only a few times a year.
You can also clean the external unit of the split system by using soapy water and a soft sponge. In this case, it will be necessary to observe the safety rules: before starting the cleaning, the device must be de-energized without fail, and it can be turned on only 30 minutes after the end of the procedure.
5.
FREON
– AN INTEGRAL PART OF THE EFFICIENT WORK OF THE AIR CONDITIONER
Due to the correct and timely maintenance of HVAC equipment, its service life can be significantly extended. And the most important and rather complicated procedure is filling with freon, without which anyone, even the most innovative and high-tech air conditioner, could not cope with its tasks.
One of the most common problems that practically every owner of a split system has to face is the leakage of freon, which is the working fluid of the device. In the course of long and intensive operation, the refrigerant evaporates in small quantities, however, with a significant drop in freon level, which can occur for various reasons (ranging from improper installation of the air conditioner and ending with non-observance of the use of equipment), the device just stops working. In this situation, you will need to check the pressure of the refrigerant in the air conditioner and establish the causes of its leakage.
If you are not confident in your technical skills, then it is better to turn to people who are constantly engaged in the maintenance and repair of such equipment. The procedure is quite time-consuming, but it is quite possible to perform it personally.
Why should professionals do all these air conditioner tips?
A responsible and conscientious contractor will fix in the contract for the maintenance of air conditioners all possible options, which will help to avoid problems in the future. So, before you enter into a contract for the maintenance of air conditioners, you need to submit:
Most modern air conditioners require minimal maintenance. Every conditioner owner can do this process, this is called air conditioner maintenance. High-quality integrated maintenance of air conditioners increases their service life and increases work efficiency. The difference in the operation of equipment before and after cleaning and diagnosis can be significant and tangible even without special measurements. In this article, we tried to give information about air conditioner tips which we believe will be helpful for you. Find the professional air conditioner service provider which offers maintenance of air conditioners with a guarantee.