The Most Professional Air Conditioning Contractors In Phoenix, AZ
April 30, 2019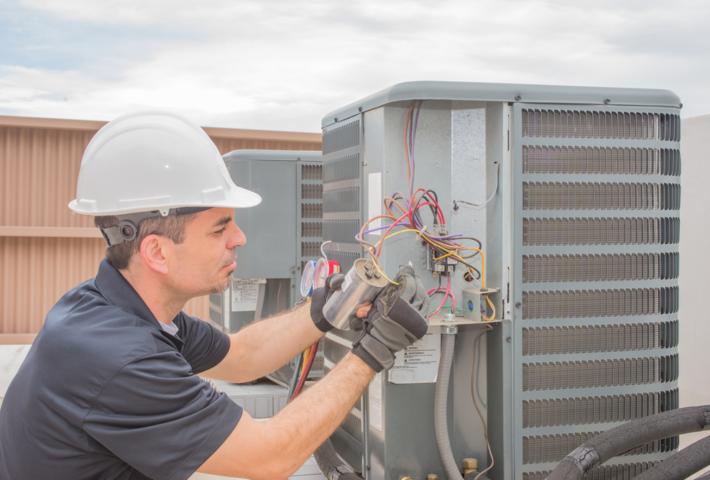 When we think about to live in Arizona Phoenix, it is necessary to have a reliable air conditioner. Of course as another sort of home devices air conditioners need maintenance. This device uses much energy, and routine maintenance can reduce your costs. There is enough number of air conditioning contractors in Phoenix.  All parts of air conditioners are vitally important, and one of them is a filter.  Before every season it is necessary to clean or change filters. This makes the appliance very useful and increases its lifelong. Dirty and filled filters stop normal working of air conditioner and cause an additional cost. This also reduces the efficiency of the device. We are going to give an example of clean and not clean filters and their results. After you change the dirty filters, the energy consumption of your air conditioner will reduce from fifteen percent to five percent. We will talk about different air conditioning contractors in Phoenix.
AFR Dynamics

AFR Dynamics company have hired employees who possess the high skill, in-depth knowledge in air conditioner maintenance field. The company is famous for providing excellent service and functional products. AFR Dynamics offers essential emergency repair service. The experienced workers assess the AC very carefully and repair in a short time and minimal cost. The company provides with all kinds of repair services. Here include split and packaged AC services and repair, Heat Pump Service and Repair and so on.  
The services of the company do not limit only the ones we mentioned. It also suggests different maintenance activity like Gas Furnace, AC Tune up. Anytime you need for service AFR Dynamics is ready, it is available 24/7. The prices are lower and provide with the repeated check on the air conditioners.  When we take everything into account, we can say that AFR Dynamics is one of the best air conditioning contractors in Phoenix.  
Scottsdale Air Heating & Cooling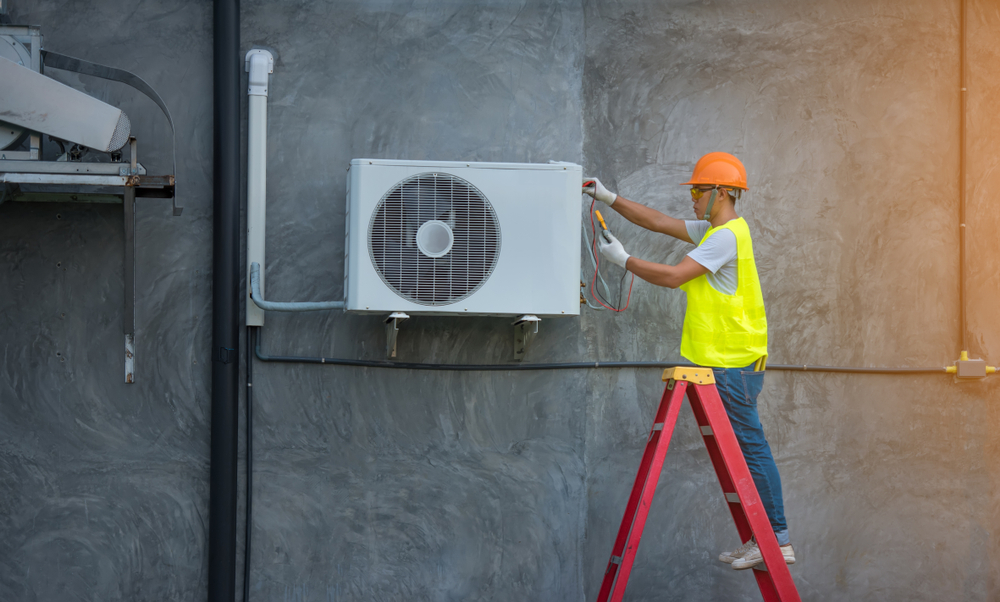 Air conditioners are delicate devices and need regular maintenance. If you regularly check your AC unit and uncover the problems you can prevent it from stopping, and this will be much cheaper or otherwise, if you don't be careful with the AC unit, it will not work correctly and will shut down. Of course, we don't wish anyone to face this kind of stuff. Scottsdale Air Heating & Cooling company provides every house with all types of repair services. The company agrees with customers before the ceremony.
During one year two maintenance for systems. But not all services include here like filters, materials and spare parts providing. It also provides with a guarantee for six months and fixes all problems within the same day. There is a ten percent discount for repair in our company. Let's explain what Breakdown Prevention Guarantee is? During six months if your AC unit shut down, there will not be any charge for diagnosis. The company's services are available on weekdays. It is open from 7:30 am – 4:30 pm. On weekends it is closed.
Day and Night Air
If you are looking for an expert on HVAC systems, you are on the right spot. Day and Night Air conditioning company is ready to support homes and businesses.
The location of the company day and night is in Phoenix, and it is available for surroundings. There are a lot of settlements here. Some of them are Glendale, Scottsdale, Phoenix and so on. The squad of the company is very professional and highly trained. They can deliver any service for your HVAC units both at homes and offices. The highly specialized team can work with all sorts of AC units which have been produced by different companies. The services of the company do not limit with the ones mentioned above.
We also provide duct sealing. This service saves your money from extra spendings. It is also beneficial for offices and homes regarding the environment. If you monitor that some problems occur to your AC units like water dropping or drain, be careful. Because small problems could lead to more severe damages and of course, this means more money for maintenance. Day and Night Air is supposed one of the best air conditioning contractors in Phoenix. The company is available 24/7 and knowing this makes people more comfortable because they are aware that any time they can call for help.
Additional information about this company:
Day and Night AC service company was founded in 1978 by Jeff M, and from the first day it was established it has been a family company.
American Home Water & Air
Thomas Knapp and Thomas Atkinson who have been friend have founded the company. They created American Home Water & Air in 1985. Since its foundation, the company always provided customers with a high level of services and has gained the confidence of clients. American Home Water & Air is an AC company among the best air conditioning contractors in Phoenix.   
Even in 1985, it had over fifty thousands customers in Phoenix. But the company also has harmful sites. It is not available at any time. It serves six days in a week from 8:00 am – 8:00 pm and on Sundays it is closed. It offers different kinds of services, here include A/C Installation, Thermostat Repair, Electric Furnace Repair and so on. The official address of the company is 22047 N Black Canyon Hwy Phoenix, AZ 85027.
A/C Doctors
A/C doctors is a company which is ruled and operated by a family. It is in the AC unit market for more than ten years. Mainly the company is focused on repairing and installing AC units at homes and businesses. To get an appreciation of clients, we do our job quite quickly and safely.
Professional members of the team are pleased to answer to all questions of customers any time, both on the phone and face-to-face meeting. Let us give little information about the history of the company; the founder is Doug D and built it in 2006. If you discover any problems with your ACs, you can give a call to the company, and they are available 24/7.
Speedy's AC

Like other companies which we mentioned above, this company also specialized in the field of any AC Repair and installation. The company has more twenty years of experience in this sphere of business. And this allows it to overcome any difficulties that it faces. Speedy's AC has got license AC Repair & Service Company in Phoenix. The services of the company are a quite high level, and prices are affordable. Any time that you need AC repair they are only one call away. They are open 24/7. It was established by Isaac T. in 2006 who is a licensed technician since 1999 in the AC & Heating industry.
In today's world, AC units have become more vital. Year by year the temperature is gradually rising all over the world because of global warming.  Especially during summer, it is almost impossible to endure heats in hot climates. The state of Arizona is one of these hot places, and if you live in one of its settlements like Phoenix, you have to possess AC units.
In this text, we tried to give you information about the best air conditioning contractors in Phoenix. After getting services of one of these companies, you can enjoy from every season. You will not think about the weather out, no matter it is hot or cold. By picking the mode of AC units, you can make inside temperature quite reasonable for you.