Top 4 Tips To Help You Make An Informed Decision On HVAC Ductwork Maintenance
April 30, 2019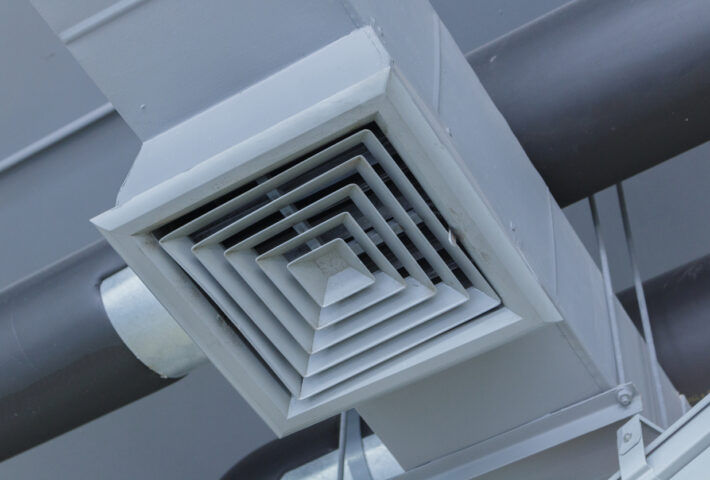 Heating, ventilating, and air conditioning systems help us in many ways. First of all, they help to keep the temperature balance of our indoor spaces, such as offices, houses, etc. Secondly, with the ventilation process of HVAC systems dust, bacteria, hair and that kind of stuff are cleaning. The new generation of inverter ductless technology and solar-powered air conditioners are now available. Their performance depends on how well they are operating. The unit of HVAC Ductwork maintenance is so easy now to hold. Because of many heating, ventilating, and air conditioning service companies operate in that industry and offer solutions on HVAC Ductwork maintenance, spare parts replacement, broken parts repairing, dirt cleaning, performance optimizing, and many related tasks.
To keep your air conditioner and other air quality equipment on well-performing status, you need to have information about their working principle, main issues that you probably face, and top tips on how to maintain proper working of them. In this article we have researched and listed top X tips to help you make an informed decision on your heating, ventilating, and air conditioning ductwork units and their maintenance.
It is better having knowledge of heating, ventilating, and air conditioning systems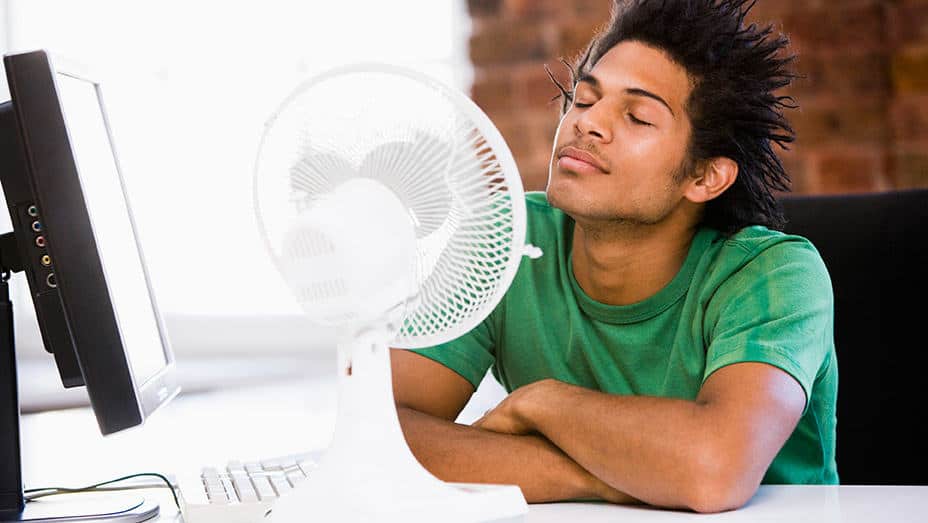 First ever thing to do with HVAC Ductwork maintenance is having enough information about them, at least you should know basic terms. So we allocate them for you:
HVAC means heating, ventilating, and air conditioning;

HVAC systems have 9 primary components: a ductwork (it helps to spread and distribute air into your closed areas), a furnace (it is a heater that works with natural gas or electricity), a thermostat (it is an equipment that allows controlling temperature level), a

heat exchanger

(as it is clear from its name it is a device that converts cold air into hot air, and vice versa), an evaporator coil (it absorbs heat air and transfers it to your house), a

condensing unit

(it cold-heat), a refrigerant tube (it is a tube that helps to contain refrigerant gas), a heat pump (it works to keep air hot in winter, and cold in summer), vents (it transfers cooled air in, and heated air out, or vice versa);
Know the features of your HVAC system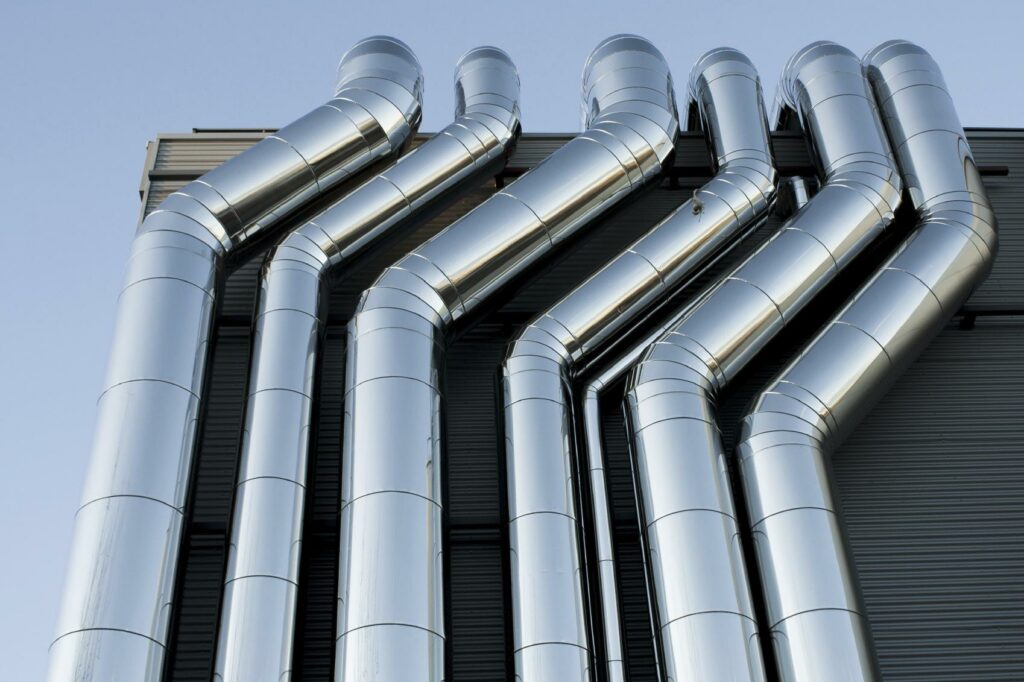 Another tip to make decisions on your HVAC system is to know it. You ought to know what type, kind, a brand of heating, ventilating, and air conditioning system you are using. It helps you to find their working principle easily, to get quick information about them on the Internet, and to call for a technician if it is needed. Type of the air compressors of the HVAC systems is also various, for instance, there are a rotary, scroll, and screw types are among most-used. Additionally, it is crucial to read whole instruction to have necessary data about your heating, ventilating, and air conditioning system. Lots of brands are in the market. Popular are Carrier, Goodman, Lennox, York, Amana, and so on.
Besides these, there four main types of HVAC systems:
Heating and air conditioning split system;

Hybrid heat pump system;

Ductless mini-split heat pump;

Packaged air conditioning, and heating system;
Sign a contract with professionals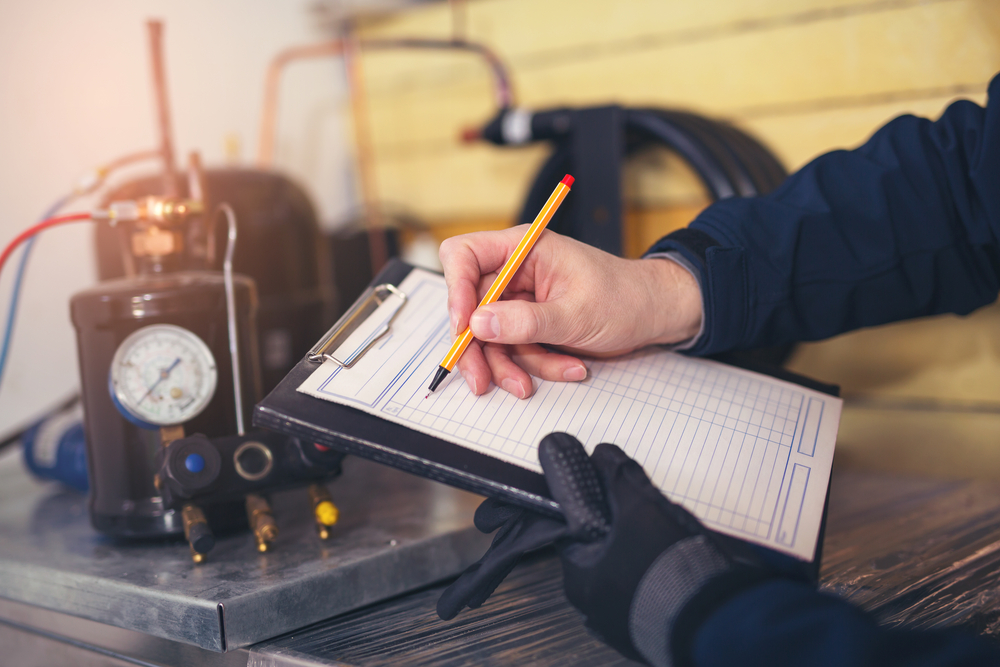 Type of brand is essential to have a better air conditioner; however, there are other specifications that you should follow. First of all, it is vital to find the best type of air conditioner that suits your house or other closed areas, because the wrong kind of HVAC services would not work effectively, and efficient. HVAC Ductwork maintenance is a job of heating, ventilating, and air conditioning repair service providers. There are many service providing companies in the United States.
Master air conditioning and HVAC services have specific features. For instance, licensed service providers offer some options that you may benefit. If you are using a brand that has a contractor service company, so that is better to choose them, and benefit from discounts and other offerings. Also, there are twenty-four-hour service providers are also available that they are working all day long, no matter holidays, weekends, and so on.
The most critical issue is to find the best service company to rely on any problems in your HVAC systems to be solved. For example, professional and expert technicians of AFR Dynamics offer services from installation, till maintenance of HVAC systems, as well as, replacement of spare parts, repairing, fixing, cleaning and so on. Their employees are highly skilled and experienced in the HVAC Ductwork maintenance, and all areas of heating, ventilating, and air conditioning systems.
It is worth to mention that, AFR Dynamics get a hundred percent satisfaction rate from customers based on feedbacks, social media reviews, and surveys. That is why we strongly recommend you to choose the best service company to keep the productive and efficient performance of your HVAC system that does not face any extraordinary problem later.
Other tips to maintain the effectiveness of your HVAC system
Additionally, there are so many tips that help you to keep HVAC Ductwork maintenance. There are the most important to-dos:
Changing air filter frequently. Regular replacement of filters would remove any stuff that stuck, and release fresh air into your home.

Clearing of condenser unit out of trash. Debris restricts the flow of fresh air and cleaning help to enter air flow. There is a crucial issue with cleaning process is that you should know whether your HVAC ductwork needs a clearing service or not and whether you can remove debris yourself, or have to call for a technician or cleaner. First of all, you should determine the level of trash inside the ductwork that restricts fully working; then you can look for information on Internet how to do it yourself, at the end decide whether you can do it or not if your answer does not start with hiring a skilled worker to do it on behalf of you.

Keeping your vent always open. Some people think that closing vents help you to save energy costs, but it is false. That activity causes decreasing efficiency of HVAC systems and reduces the life-span, and there would not be an option to hold your HVAC Ductwork maintenance;

Cleaning of your HVAC system totally. Although that is a responsibility of your repair contractor company technician, you can clean it yourself;

Buy a

thermostat type

that works efficiently and coherent within your HVAC system. It matters that smaller, and more significant sized thermostats than the actual size of the nest would have a negative impact on working performance of the HVAC;

Keep it into mind that you have to install a dehumidifier in springs, and freon level has to be checked regularly;

Close your windows and doors while HVAC is working:

Keeping the gas valve closed. If you are a user of heat pump, the close gas valve of your HVAC to prevent running out of natural gas.
Of course, there various ways of treatments for HVAC Ductwork maintenance in different seasons, however, it is necessary for you to hire an expert technician of an experienced service company to maintain operational performance well and to increase life span. There is also a preventive maintenance program that offered by AFR Dynamics.