Are Trane AC Units The Best Choice?
March 15, 2019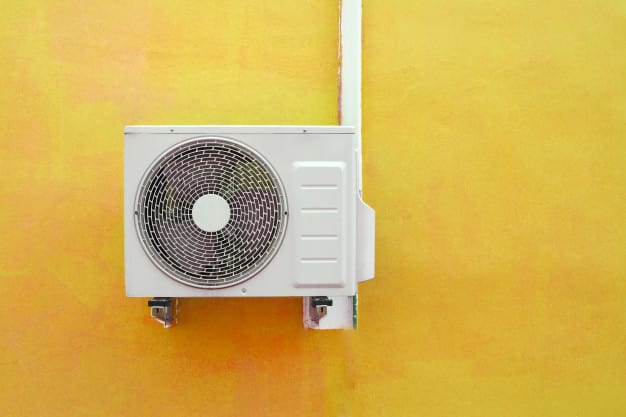 Today we are looking at the Trane brand: which was founded more than a hundred years ago, and it has become one of the well-known HVAC manufacturers. Its unique features, consumer satisfaction, and ensured dependability make Trane AC units if not the, one of the best HVAC manufacturers. Moreover, we may say that its history of the English Channel has been one of the causes of its fame in the world. Because of its long history, Trane AC units have a better reputation and reliance in the HVAC market.
Who is Trane?
Trane is an old and well-experienced manufacture brand that was established in 1913. It has many manufacturing branches that are located more than 10 countries and their different cities.
As you know that there is a 50.45 km long English Channel which links France and the UK. Beneath the channel, there is a rail tunnel namely, Channel Tunnel that was generating heat by the high-speed trains. As a result, it was heating the temperature inside the tunnel and causing unbearable warmth. Therefore, it was crucial to have a cooling system. As you may guess, it was supplied by Trane, and it became Europe's largest cooling system.
What HVAC Stands for?
HVAC industry provides from homes to factories with heating, ventilating, and air conditioning systems. Cooling and heating systems that are used at homes also parts of HVAC working with the base principles of it. Trane is one of the AC (Air Conditioning) brand that can be used for both residential – for homeowners and builders, and business purposes – for making a better environment at workplaces. People often get confused about whether the thane AC units are the best choices or not. The answer is it depends on the comparison of the models. Trane units are quite different for their prices, quietness, size including heights, geothermal modes, etc. Therefore, while deciding which Trane AC unit to buy, it is better to consider the budget, need, and available space.   
Feedback from professionals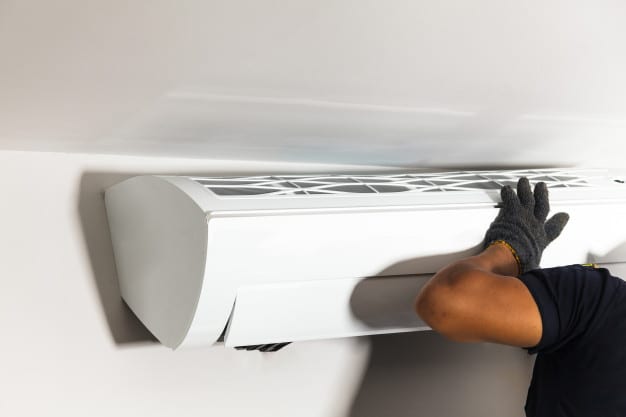 According to the feedback from the actual contractor, who has sold quite a big amount of air conditioner brands, indicates that for comparison of the air conditioner brands, we should first consider what models we are comparing. Due to the fact that there are a lot of brands that each of them has many models with distinct functions, we cannot, for example, compare the radiant system with the geothermal system because it does not make any sense; and as a result, our judgment would actually be false. 
Secondly, it depends hugely on the installation process. For instance, it does not matter that a brand produces high-quality air conditioning systems; if its installation process is unprofessionally done, the air conditioner will not be meeting the needs of the consumers, and no satisfaction at the end. Therefore, it is highly recommended to work with highly professional services for installation of AC units. Furthermore, Trane itself is picky about its installment of equipment: it is interested in who will install its units. Trane requires only certificated and trained installer for both selling and installing. That is shown as one of the reasons for higher consumer satisfaction.
Price
Last but not least, the price range is high among models of Trane AC units. It is not a secret that products with high prices tend to have more functions to adjust the needs of consumers. Therefore, it is better not to put high expectations on models with lower prices but keep on mind that, each model of the Trane is carefully designed and made by high-skilled engineers who put all their efforts to create high-quality products.
Unique features of Trane units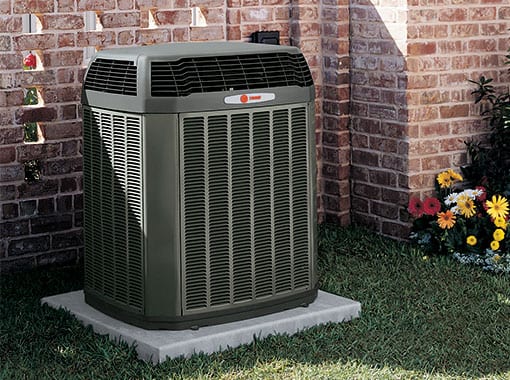 What makes Trane different than other manufacturers is its attention to units' internal parts.
Firstly, it manufactures compressors of air conditioners on its own. It is obvious that a minor failure or deficit in the system is enough for the air conditioner not working at all, in other words, it is enough not to do its "job" which is basically cooling or heating. Taken all this into consideration, Trane is one of the few HVAC companies that manufactures its own compressors, namely Climatuff for better quality. It is a good sign that it does not trust manufacturers other than itself. Secondly, unlike other brands, Trane prefers to use spine coils to traditional coils. Trane also builds its coils named "Spine Fin"; the spine differs for its fast cooling feature.
Consumer satisfaction
According to the statistics, Trane units are always ranked above the average; its consumers' satisfaction and dependability are quite high. Besides that, consumers are very satisfied with their wide range of air conditioner models. They can buy an air conditioner that best suits their home design. Also, Trane AC manufactures from single-stage to compact capacities, and units differ for their capacity: single-stage, two stages, and variable-capacity.
Beside offering certificated and well-trained installers, Trane also gives 10 to 12-years warranty. It is a written guarantee that Trane promises for repairing or replacing its units when necessary. The period of time that Trane offers is longer than other brands in the market. This indicates that Trane is quite aware of its units' quality is good enough to work without any interruption of technical issues for more than 10 years.
XV20i Model
Let's analyze one model of Trane AC units: XV20i air conditioners. This air conditioner is one of the models that provides consumers with maximum efficiency and comfort. XV20i Model of AC units circulate healthier and cleaner indoor air; it cleans all dust, pollens, and other irritants for transmitting cleaner and healthier air.
Moreover, its durability is one of the main reasons to buy XV20i. It is tortured rigorously and tested by the Trane Company itself. The unbiased and objective results show that it has long-lasting durability.
What people want to form air conditioners is that they are quiet enough not to disturb them and cause a headache at home or workplace. XV20i Trane AC unit provides quiet running fans.
In addition, with its "Spine Fin" coils XV20i make your room cool in the fastest way once it is turned on. Trane AC units, overall, are known for the quick cooling fans since it builds its own coils.  
What is more, is that XV20i Trane AC unit adjusts its speed in order to avoid temperature swings. With its 22 – SEER rating, this air conditioner maintains its speed constant and consistent.  Furthermore, its Climatuff compressor, outdoor and indoor fans, efficiently operate in a way that it knows the need for exact needed speed for running. Also, it operates in a way that it adjusts its indoor temperature to outdoor temperature automatically: it reacts to the outside temperature change, and adjust indoor temperature for more comfort.
Conclusion
All in all, according to many kinds of research and consumers' statistics, reports, and feedbacks, Trane AC units are considered that it is one of the, if not the, best HVAC manufacturers. Moreover, the prices of its products are reasonable for their quality since they offer 12 years warranty, certificated and well-trained responsible for installation. Additionally, it's been more than a hundred years that Trane exists which means that it has quite a good experience in its production. Also, it is ranked above average in the HVAC systems market, and it is one of the brands that comes to the mind when AC units are mentioned. In the end, it could be concluded that Trane AC units have a good reputation in the current market and it is well-known for its high quality and unique features.